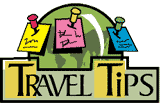 Traveling Boy Charities, Travel News, Trivia, Quotations, Videos, Poetry, Deals & Steals


Traveling Boy Charities
The staff at TravelingBoy has designated 2014 as THE YEAR TO GIVE. Here are some of our favorite charities.
---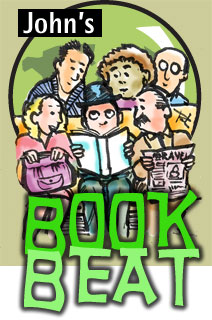 This Is Why a River Cruise Is Better Than an Ocean One
Have you ever taken a cruise? I'd predict you'll answer YES. But what if I said have you ever experienced a RIVER cruise? One of the most "IN Things" in travel today, IS a river cruise.
There are myriad books about ocean cruises around the world, but with Europe having one of the biggest markets for river cruises, how does a potential passenger find out – in an unbiased way – things like how many river cruise lines are there in Europe? What do they offer? What are their ships like, and how does one differ from the other?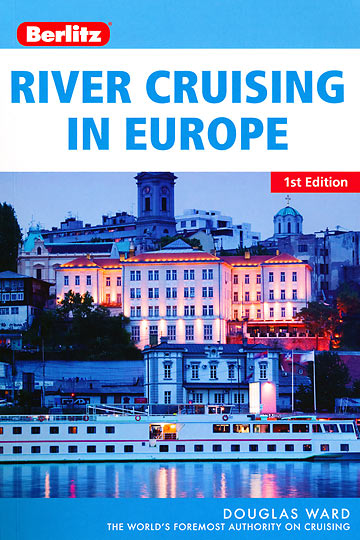 ---
Live Like a Local with TripTogether
The leading service for connecting travelers and finding international travel companions TripTogether has compiled a list of tips for how to avoid the tourist label and experience destinations like the locals do. "Many members have expressed a desire to live life like a local, even when they're traveling, so we polled members around the globe to help meet this desire," said Anthony Volpe, TripTogether's main Spokesman.
---
T-Boy's Richard Carroll has added CONTRIBUTING WRITER at LA TRAVEL MAGAZINE to his impressive resume.


---
What Concerns People Most When Traveling This Week?
AAA is expecting 41 million Americans to travel this week for Thanksgiving. However, weather experts believe the entire East Coast will experience conditions favorable to a Nor-easter, threatening on-time travel itineraries for millions of passengers. Travel insurance provider, Protect Your Bubble, has new data about what concerns travelers most this week and throughout the holiday travel season.
Men (25%) are most concerned about missing their connecting flight, while women (31%) are most worried about lost luggage.


When it comes to renting a car, most people overall are concerned with damaging their car (38.2%) or needing roadside assistance during their trip (25.2%).
This data is from an online survey conducted from Oct. 25 – Nov. 10, where 2,500 people were asked what concerns them most about the upcoming holiday season.


---
The Society of Professional Journalists is Accepting Submissions for Its 2014 Sigma Delta Chi Awards, Which Recognize the Best in Professional Journalism
The Society of Professional Journalists is accepting submissions for its 2014 Sigma Delta Chi Awards, which recognize the best in professional journalism.
The Sigma Delta Chi Awards date back to 1932, when the Society first honored six individuals for contributions to journalism. The current program began in 1939, when the organization awarded the first Distinguished Service Awards. These awards later became the Sigma Delta Chi Awards.
Submissions must be received by Friday, Feb. 6, 2015, and works must have been published, aired or broadcast in 2014 to be considered. The contest is open to any U.S. media outlet or international SPJ members, and you may enter online at awards.spj.org.
---
Airports to Avoid This Holiday Season
With the holiday season upon us, millions of people will be traveling to join their friends and families for that special meal. They may have the foresight to buy their plane ticket in advance to avoid price hikes, but the one thing they cannot predict are the dreaded weather delays.
To compile the "Worst Weather-Delayed Airports" list, www.weather.com examined weather-related arrival flight-delay data over a 12-month period from the U.S. Department of Transportation's Bureau of Transportation Statistics. From August 2013 through July 2014, nearly 23 percent of U.S. flights arrived at least 15 minutes late, were cancelled, or diverted – roughly 31 percent of those were a result of weather.
Who is the worst offender? San Francisco International Airport (SFO). SFO ranks #1 on the list. For an airport that clocked nearly 168,000 arrivals, it had nearly 26,000 weather-related delays over that 12-month period. That means more than half of SFO arrivals experience a weather-related delay!
Other airports that will cause you to be tardy for the party include: Chicago-O'Hare International Airport (ORD), LaGuardia Airport (LGA), and Denver International Airport (DEN).


---
Random Acts of Canine Kindness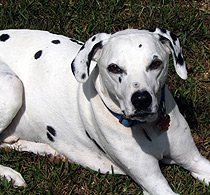 Cedric the Dog contemplates the ramifications of human rights v. property rights as burglars break into his home.


---
Germany No 1 in the Worldwide Brand Comparison; Top Position in Culture Category
Germany has been voted into first place in the latest Anholt-GfK Roper Nation Brands Index 2014, in a global comparison of 50 nations, putting it ahead of the USA and the UK.
---
Drone Games
ABC News reports that federal officials are looking into claims from three commercial pilots about drones being seen near their planes while approaching New York City's Kennedy Airport earlier this week.
A JetBlue flight from Savannah, Georgia, encountered a drone about two miles from the runway on Wednesday, while Virgin Atlantic and Delta flights had their own drone sightings near the runway on Sunday. The Delta pilot claimed the drone missed hitting one of the plane's wings by about a foot. All three flights landed safely.
These real-life scenarios eerily resemble those portrayed in a novel by Florida-based author Joel Narlock. The storyline in Narlock's "Drone Games" involves the use of drones to carry out terrorist acts against American airliners.
Experts from within the aviation industry have weighed in on the drone aspect of "Drone Games":
"'Drone Games' is a well-written work of fiction that is very believable. Drones and UAVs are hot topics in the airport management community today."

---
Kenai Fjords Tours Wins 2014 Platinum MarCom Award
Seward, AK: CIRI Alaska Tourism Corporation won a 2014 Platinum MarCom Award in the "Website Redesign" category for the Kenai Fjords Tours website.
---
Airbus: Worst Airplane Seat Ever
Airbus filed a patent for what will be the least comfortable airplane seat in the sky. The new design features saddle-like seats that can fold up when not in use. Gone are cushions, padded armrests, tray tables and personal space: The new seating plan, of course, would allow airlines to cram more passengers into the limited space of the cabin.


---
Airlines with the Most Extra Fees
Courtesy SmarterTravel
The airlines call them ancillary revenues. Travelers call it nickel-and-diming. By whatever name, the dizzying array of fees that airlines now impose for everything from checked bags to carry-on bags to seat selection to ticket reissues is big business. And it's getting bigger…
---
Airlines Are Making Big Bucks!
---
5 Things Travel Has Taught Me
The staff at Twenty-Something Travel write about 5 things they've learned from travel.
---
Travel Smarter with Brainscape!
In eight of the 13 cities listed as best vacation destinations by U.S. News this year, English isn't the official language. Add vast cultural differences and unfamiliar terrain to the existing language barrier and suddenly a trip abroad can become a daunting proposition. Fortunately, Brainscape can help travelers learn how to talk the talk (quite literally) in no time before they venture off to a foreign destination.
---
An Inside Look At the Los Angeles International Airport Control Tower
By John Clayton
---
The Genesis of T-Boy's Cartoons
Known for travel stories that immediately capture the interest of the reader with their colorful creativity, clever use of words and the talent to paint pictures with words about destinations all over the world, TravelingBoy is delighted to announce the riveting success of our hilarious travel cartoons that highlight the foibles and quirks of mankind.
---
Operation Homefront
A national nonprofit, Operation Homefront leads more than 4,500 volunteers with nationwide presence who provide emergency and other financial assistance to the families of service members and wounded warriors.
---
Together in Spirit – The Best Friends Animal Society
At the core of Best Friends' work is the dream that one day animals will no longer be killed in America's shelters.
---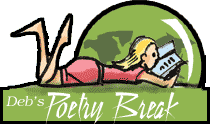 Old Thanksgiving Rhyme
Author unknown
The year has turned its circle,
The seasons come and go.
The harvest all is gathered in
And chilly north winds blow.
Orchards have shared their treasures,
The fields, their yellow grain,
So open wide the doorway ---
Thanksgiving comes again!
---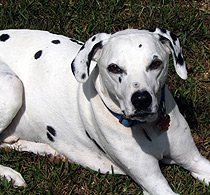 ---
Last-Minute Airfare Deals
Find the latest last-minute Web fares for flights departing from within the United States and Canada.
---
The Best Place to Find Cheap Flights
Compare prices on 400+ airlines and travel sites, including Expedia, Orbitz, Travelocity, Priceline and more and find the best bargain..
---
7 Frequent-Flyer Tricks Worth Learning
Master the art of earning miles, attaining elite status, and working the system to earn free flights and other perks. Learn from expert travelers who know how to maximize their elite status.