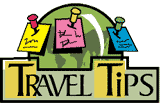 Traveling Boy Charities, Travel News, Trivia, Quotations, Videos, Poetry, Deals & Steals


Happy February from the staff at TravelingBoy
We have designated February as the month to give. Here are some of our favorite charities.
---
10 (Almost) Free Travel Deals for 2016
These travel deals cost next to nothing. Get 'em before they're gone!
---
Northern California Handbook
California residents Heather C. Liston and Elizabeth Linhart Money cover the best that Northern California has to offer, from day hikes in awe-inspiring Yosemite Valley to rest and relaxation at the spas and vineyards of Wine Country. Liston and Money also offer a number of unique itinerary ideas, such as Winter Wonderland, Culinary Culture, and Driving the Coast – a 10-day tour down Northern California's winding, scenic coastline.
---
Global Tourism Hits a Record High in 2015
More people traveled internationally than ever before in 2015.
---
Boeing Reveals the Airplane of the Future
From ceiling projections of a starry sky at night to mood lighting to giant curved screens in first class, Boeing is planning some big design changes to its future plane cabins – though the economy-class seats still don't look comfortable.
---
Traveling Tips with AT-A-GLANCE
Planning a trip for avid travelers involves much more than just a brochure and a passport. It is important for your readers to have the essential tools that they can rely on both while planning the trip, as well as when they are on the road. AT-A-GLANCE's new stylish planners for 2016 can help users manage everything on their must-see itinerary, as well as important numbers and the restaurants they have been dying to try. Keeping everything that is important in one, stylish but compact place can help travel warriors plan and execute the perfect trip.


---
$542+ R/T Summer Sale Flights on Delta
Among the discounted international routes is travel to Barbados, Brazil, Colombia, Mexico, and more – all valid for travel June 1 - September 18.
---
Best Hotels
U.S. News & World Report identifies the best hotels using a comprehensive methodology centered on three components: reputation among professional travel experts, guest reviews and hotel class ratings.
U.S. News has ranked more than 2,500 hotels across the USA, the Caribbean, Mexico and Canada. Among the four- to five-star hotels we analyzed, the top 10 percent in each region were selected as award winners in our annual Best Hotels in the USA, Best Hotels in the Caribbean, Best Hotels in Mexico and Best Hotels in Canada rankings. You can find the list of these exceptional properties here:
---
$72 – Discounted Winter Rates and Free Breakfast at Paris Hotel
---
Cancun Has Record-Breaking Year with Over 5 Million Visitors in 2015
Cancun welcomed more than 5 million visitors in 2015, breaking the previous record of 4.8 million set the year before.
---
Spirit, Widely Derided by Customers for Its Incessant Nickel-and-Diming, Is at It Again
Courtesy Tim Winship, SmarterTravel
The latest ploy to separate flyers from their dollars is a niggling change to the maximum allowable dimensions for fee-free carry-on bags. But first, a quick primer on Spirit's bag fees. Because Spirit does things differently.
---
Best Hotels in London
The top-rated hotels in London are sorted by hotel class and then by user rating, as provided by TripAdvisor. Here you can find rates, photos and information about the leading London hotels.
---
Worldwide Vacation Rankings
U.S. News Travel's Best Vacations rankings identify the top destinations by region and vacation type.
---
15 Unfriendliest Cities in America
Are they rude, stressed, or just oblivious? Travel + Leisure readers rank U.S. cities by their collective scowls in their annual America's Favorite Places survey.
---
The World's Most Dangerous Airlines
If you're afraid of flying, don't fly these (potentially) unsafe airlines.
---
Ten Myths About Cruise Ships and Cruising
---
Wroclaw 2016 Proud of Its Residents: The Success of the European Capital of Culture
Three days, over 100 events, record attendance at the exhibitions, 120,000 participants at the finale - the Opening Ceremony "Awakening". Culture was present in museums, at stations, in shopping centres, and evens at hospitals. The spectacular Opening Weekend of the European Capital of Culture Wroclaw 2016 is a history now and it was a huge attendance success.


---
Things You Should Never Pack on Vacation
The key to trip preparation is to pack smarter, not harder.
You may feel the urge to plan for the unexpected, but filling your suitcase with a bunch of what-if items can really weigh it down. There's nothing worse than unpacking after a long trip and realizing that you didn't use half of the items in your suitcase. To prevent this from happening to you, here are a few things that you never need to pack.
---
Operation Homefront
A national nonprofit, Operation Homefront leads more than 4,500 volunteers with nationwide presence who provide emergency and other financial assistance to the families of service members and wounded warriors.
---
Together in Spirit – The Best Friends Animal Society
At the core of Best Friends' work is the dream that one day animals will no longer be killed in America's shelters.
---
Last-Minute Airfare Deals
Find the latest last-minute Web fares for flights departing from within the United States and Canada.
---
On the Road: Saving Face
by Ruth J. Katz
During my last long-leg flight home from Eastern Europe, compounded in duration by first having to travel on a short hop to a gateway city (and as any seasoned traveler knows, it's not the flight itself that is the bummer...
---
Travel Weekly's Preview 2016
Travel Weekly's editors interviewed executives, analysts and travel agents, then added conclusions drawn from their own previous reporting to shine a light on what 2016 might look like in each sector, from new cruise ships to popular destinations to predictions in the hotel and aviation space, and how geopolitical tensions might shape travel in the near future.
---
The 10 Worst (and Best) Airports in the U.S.
Courtesy Tim Winship, SmarterTravel
---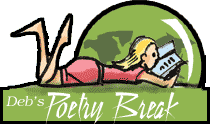 John Muir on Mt. Ritter:
by Gary Snyder
After scanning its face again and again,
I began to scale it, picking my holds
With intense caution. About half-way
To the top, I was suddenly brought to
A dead stop, with arms outspread
Clinging close to the face of the rock
Unable to move hand or foot
Either up or down. My doom
Appeared fixed. I MUST fall.
There would be a moment of
Bewilderment, and then,
A lifeless rumble down the cliff
To the glacier below.
My mind seemed to fill with a
Stifling smoke. This terrible eclipse
Lasted only a moment, when life blazed
Forth again with preternatural clearness.
I seemed suddenly to become possessed
Of a new sense. My trembling muscles
Became firm again, every rift and flaw in
The rock was seen as through a microscope,
My limbs moved with a positiveness and precision
With which I seemed to have
Nothing at all to do.
---
Get Travel Weekly Magazine for FREE
---
Engage with Your Loved Ones from Afar with Kindoma's Apps
Kindoma's suite of family-connecting Apps helps travelling parents, grandparents or anyone not at the same dinner table, engage with their loved ones from afar.
How? Easy! Kindoma's Storytime app lets you read story books to your children on a shared screen and Drawtime lets you play games, draw on a shared screen and send your works of art to family through the in-App messaging service.
---
9 Airline Freebies You Never Knew Existed in Coach
Flight attendants, pilots, and airline executives reveal the small things you can still get for free.
---
9 Things Every American Should Know Before Visiting Canada
---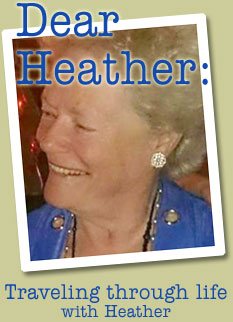 The 65' Mustang
My husband drives a 65" Mustang. That makes it a 37 year old car and he wouldn't have a new one if you were giving them away!
---
The Best Place to Find Cheap Flights
Compare prices on 400+ airlines and travel sites.
---
Random Acts of Canine Kindness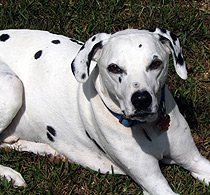 Cedric the Dog takes a well-earned break after organizing a protest at a Wyoming puppy mill.
---
7 Frequent-Flyer Tricks Worth Learning
Master the art of earning miles, attaining elite status, and working the system to earn free flights and other perks.