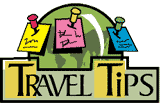 Traveling Boy Charities, Travel News, Trivia, Quotations, Videos, Poetry, Deals & Steals


HAPPY SPRING from the staff at TravelingBoy
We have designated 2015 as the year to give. Here are some of our favorite charities. CLICK HERE.
---
Last-Minute Airfare Deals
Find the latest last-minute Web fares for flights departing from within the United States and Canada.
---
How to Help Victims of the Nepal Earthquake


---
The Best Place to Find Cheap Flights
Compare prices on 400+ airlines and travel sites, including Expedia, Orbitz, Travelocity, Priceline and more and find the best bargain..
---
Random Acts of Canine Kindness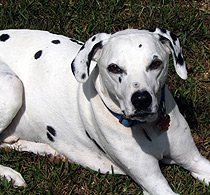 Cedric the Dog takes a well-earned break after organizing a protest at a Washington State puppy mill.
Together in Spirit – The Best Friends Animal Society
At the core of Best Friends' work is the dream that one day animals will no longer be killed in America's shelters.

---
Fly FREE to France
Any Suite on Any France Cruise from June-October 2015.

Photos courtesy of the France Tourism Development Agency
---
Espresso in Outer Space
Italian astronaut Samantha Cristoforetti recently tweeted from outer space about how much she missed a good Italian espresso. So Lavazza and Argotec made her a zero gravity espresso machine. It's on the International Space Station supply capsule scheduled for launch next week.


---
The Genesis of T-Boy's Cartoons
Known for travel stories that immediately capture the interest of the reader with their colorful creativity, clever use of words and the talent to paint pictures with words about destinations all over the world, TravelingBoy is delighted to announce the riveting success of our hilarious travel cartoons that highlight the foibles and quirks of mankind.
---
Americans Have Yet to Grasp the Horrific Magnitude of the 'War on Terror'
Coutesy of Lauren Carasik, Al Jazeera America
New report documents unspeakable humanitarian and political toll.
Even as the U.S. expands its military involvement in the Middle East and delays the troop drawdown from Afghanistan, the staggering human toll of the U.S. "war on terrorism" remains poorly understood.
A new report attempts to draw attention to civilian and combatant casualties in Iraq, Afghanistan and Pakistan.
---
Argos in Cappadocia's Luxurious Cave Experience
Have you ever stayed in a cave hotel? Argos Hotel in Cappadocia offers travelers the ultimate luxury cave experience with pristine suites that top some of the best in the world. A world-class boutique hotel, built from the ruins of an ancient monastery, Argos exudes the feeling of its surroundings while still offering travelers the best accommodations in Cappadocia.

Photo courtesy of Skip Kaltenheuser
The fifty-five room property, a mix of guestrooms and suites, are individually designed to celebrate Cappadocia's cave dwelling tradition. The historic hotel manages to expose guests to the region's cultural heritage while simultaneously surrounding them in rustic luxury.
---
Click & Win
Play TravelAge West's trivia contest for a chance to win a 3-night stay for two at the all-inclusive 5-star luxury Grand Palladium Vallarta Resort & Spa in Riviera Nayarit, Mexico.
---
Cruise Deals from Joni Notagiacomo at CruiseOne
---
United Upgrades Meal, Beverage Service for Long-Haul Passengers
United Airlines passengers on long-haul flights, including those from the U.S. to Europe and Asia, will be offered complimentary meal service and free wine and beer beginning June 1. The move puts the carrier on par with other airlines, such as Delta and Lufthansa, which provide such service to first-class and economy travelers.
---
Dominica's New Secrets Cap Cana Resort & Spa to Open in 2016
AM Resorts' newest Dominican property, Secrets Cap Cana, is scheduled to open in Fall 2016 – the company's ninth property in Dominican Republic. The adults-only resort will be located on the southeast coast's Juanillo Beach and will boast 470 rooms with privileged access for guests to a private beach, Jack Nicklaus-designed golf course, a marina and more. The property's groundbreaking ceremony occurred on February 20th.
---
2 Free Hotel Nights & Transfer on Royal Clipper Mediterranean Sailings

Photos courtesy of Star Clippers
---
Travel's Best Wonders of the World in Pictures

Photo courtesy of The Travel Channel
Looking to expand your bucket list? After circling the globe, Travel Channel's panel of experts has come up with a definitive list of 7 new wonders the world has to offer.
---
Belize's Hamanasi Adventure and Dive Resort Announces Grand Opening Ceremony for Newly Renovated Great House

Photo courtesy of Hamanasi Dive and Adventure Resorts Belize
This boutique eco-resort will welcome guests to a bigger, brighter space, with more creature comforts and the same exceptional service.
---
Hot Deals from Friendly Planet Travel
Zip-lining through the jungles of Costa Rica. Trekking the ancient ruins of Machu Picchu. A sunrise tour of the Taj Mahal. Now's the perfect time to treat yourself to that fun and exotic trip you've been dreaming of! Packages include 4 & 5-star hotels, round-trip flights, ground transportation, many meals, and more.
---
America's Happiest Airports
Dating site www.MissTravel.com recently polled more than 50,000 people to find out their favorite U.S. airports and came up with a list that delivers on the comfort, convenience, customer service, and cleanliness fronts
West Palm Beach, Florida: PBI
San Francisco, California: SFO
Savannah, Georgia: SAV
Portland, Oregon: PDX
Philadelphia, Pennsylvania: PHL
---
Essential Items You Must Pack in Carry-On Luggage
Prescription Medications
Documentation of Travel Plans
Cash & Currency Equivalents
Electronics & Other Valuables
---
The three worst airports for arrivals, with delays exceeding 20 minutes, are Newark, LaGuardia, and O'Hare; JFK is close at 19 minutes.


---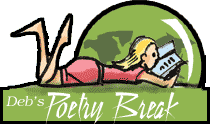 Spring is like
a perhaps hand
By E.E. Cummings
Spring is like a perhaps hand
(which comes carefully
out of Nowhere)arranging
a window,into which people look(while
people stare
arranging and changing placing
carefully there a strange
thing and a known thing here)and
changing everything carefully
spring is like a perhaps
Hand in a window
(carefully to
and fro moving New and
Old things,while
people stare carefully
moving a perhaps
fraction of flower here placing
an inch of air there)and
without breaking anything.
---
Airbus: Worst Airplane Seat Ever
Airbus filed a patent for what will be the least comfortable airplane seat in the sky. The new design features saddle-like seats that can fold up when not in use. Gone are cushions, padded armrests, tray tables and personal space: The new seating plan, of course, would allow airlines to cram more passengers into the limited space of the cabin.


---
Airlines with the Most Extra Fees
Courtesy SmarterTravel
The airlines call them ancillary revenues. Travelers call it nickel-and-diming. By whatever name, the dizzying array of fees that airlines now impose for everything from checked bags to carry-on bags to seat selection to ticket reissues is big business.
And it's getting bigger.
A new study by industry consulting firm IdeaWorks found that the airlines' ancillary fees had increased by almost 1,200 percent between 2007 and 2013, from $2.45 billion to $31.5 billion.
---
Airlines Are Making Big Bucks!
Several major airlines are reporting big profits.
---
5 Things Travel Has Taught Me
The staff at Twenty-Something Travel write about 5 things they've learned from travel.
---
An Inside Look At the Los Angeles International Airport Control Tower
By John Clayton
Everyday planes land from and depart for all the corners of the world at LAX. Discover how they get to where they're meant to be by joining Armchair Traveler John Clayton as he takes an inside look at the LAX Control Tower.
---
Operation Homefront
A national nonprofit, Operation Homefront leads more than 4,500 volunteers with nationwide presence who provide emergency and other financial assistance to the families of service members and wounded warriors.
---
7 Frequent-Flyer Tricks Worth Learning
Master the art of earning miles, attaining elite status, and working the system to earn free flights and other perks. Learn from expert travelers who know how to maximize their elite status.