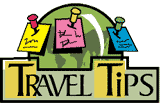 Traveling Boy Charities, Travel News, Trivia, Quotations, Videos, Poetry, Deals & Steals


HAPPY VALENTINE'S DAY from the staff at TravelingBoy
We have designated 2015 as the year to give. Here are some of our favorite charities. CLICK HERE.
---
Random Acts of Canine Kindness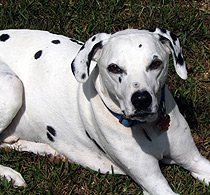 Cedric the Dog takes pause after creating 50 Valentine-shaped dog biscuits for all the homeless canines in his neighborhood.
Together in Spirit – The Best Friends Animal Society
At the core of Best Friends' work is the dream that one day animals will no longer be killed in America's shelters.

---
Love quotations
"I know of only one duty, and that is to love."

– Albert Camus
"Doubt thou the stars are fire, Doubt that the sun doth move. Doubt truth to be a liar, But never doubt I love."

– William Shakespeare
"For it was not into my ear you whispered, but into my heart. It was not my lips you kissed, but my soul."

– Judy Garland
"You are always new, the last of your kisses was ever the sweetest."

– John Keats
---
Walking with the Poor in Bolivia, Tanzania and El Salvador
Courtesy of Ms. Susan M. Palmer
Maryknoll Sister
When Maryknoll Sister Mary Aulson of Monrovia, CA, arrived in Bolivia in 1948, it was a time of unrest for the country, during which the seeds which would lead to peasant uprisings were taking root. Sister Mary worked along the northern border of Bolivia in Riberalta, Cobija and Montero primarily from 1948-2012, walking "in accompaniment" with the poor, particularly women and children, witnessing and supporting them as they walked through the deep challenges they faced in ordinary life.
For Maryknoll Sister Josephine Lucker, also of Monrovia, laying a foundation for religious formation, including development of curriculum, among the poor in Tanzania and other African nations from 1958-1980, then laboring among Mozambiquan refugees in Zimbabwe from 1987-1993, and in Namibia, soon after it had gained independence, from 1994-1996, as well as laboring among the poor in El Salvador from 1997-2004, would be the trail her missionary life would take.
This past month, both Sisters, vibrant senior citizens still, celebrated milestone anniversaries with Maryknoll at a Mass held at the Cathedral of Our Lady of the Angels in Los Angeles. Sister Mary has been a Maryknoll Sister for 70 years; Sister Josephine for 60.


---
Wine Enthusiast Reveals 10 Best Wine Travel Destinations of 2015
Wine Enthusiast magazine has crowned the 10 Best Wine Travel Destinations of 2015 in their annual February Travel Issue, and three US cities have topped the coveted list – Orlando, FL; Finger Lakes, NY; and Mendocino, CA!

Photo courtesy of Wine Enthusiast
Magazine
The top 10 list includes where to dine, where to stay, activities, when to go, and of course, where to taste. Without further adieu…here is the top 10 Best Wine Travel Destinations of 2015.
Piedmont, Italy
Finger Lakes, NY - USA!
Hawkes Bay, New Zealand
Rhône Valley, France
Orlando, FL - USA!
Galicia, Spain
Okanagan, Canada
Loire Valley, France
Mendocino, CA - USA!
Istria, Croatia
---
Abandoned ... But Not Forgotten
See one of the more than 600 babies an ordinary pastor has received since 2009
In Pastor Lee's own words, "They're not the unnecessary ones in the world. God sent them here for a purpose."
This March, a powerful new documentary comes to movie screens nationwide for a limited three-night engagement. The Drop Box is a hope-filled story celebrating the reality that every human life is sacred and worthy of love.
"Although not everyone is called to adopt, everyone is called to care for orphans. You will be inspired at the lengths to which this humble pastor goes to love and protect society's unwanted children." Jim Daly, President, Focus on the Family.
---
Consumer & Authoritative Research Reveals Eight (8) Significant Trends Cruise Travelers May Expect in 2015
As we approach 2015 and beyond, cruise enthusiasts- and the cruise lines themselves – know that cruising has never been more popular. In fact, there are 35 new ocean ships and 21 new river ships scheduled to debut by 2018. CruiseCompete's consumers are constantly telling us what they are experiencing and what they would like to see from the cruise industry. With this information, and their expert knowledge of the industry, the cruise specialists at CruiseCompete are able provide insight on ocean and river cruising trends you might experience in 2015.
---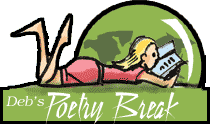 This Valentine's I Wish that You Were with Me
By Dimitri Shostakovich
This Valentine's I wish that you were with me.
It's lonelier than most days I'm alone,
Even though we'll manage on the phone
To touch with words the face we cannot see.
You away are far more dear to me
Than anyone who might remain at home.
My love is in the places that you roam,
Being with you where I cannot be.
We do not choose the objects of our passion,
But passively await the holy fire
That immolates our past and lights our fate,
Twisting through the alleys of desire.
So I am yours, and will contented wait,
Allowing love my life and will to fashion.
---
Natural Habitat Adventures Announces Exclusive "Grizzly Ship"
For Close Encounters with Alaska's Giant Brown Bears
The world's premier nature travel company, Natural Habitat Adventures, announces the exclusive charter of a legendary vessel it has rechristened the M/V Natural Habitat Ursus, to take guests as close as possible in safety to the largest coastal grizzlies in the world.
---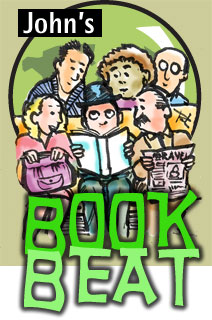 This Is Why a River Cruise Is Better Than an Ocean One
Have you ever taken a cruise? I'd predict you'll answer YES. But what if I said have you ever experienced a RIVER cruise? One of the most "IN Things" in travel today, IS a river cruise.
There are myriad books about ocean cruises around the world, but with Europe having one of the biggest markets for river cruises, how does a potential passenger find out – in an unbiased way – things like how many river cruise lines are there in Europe? What do they offer? What are their ships like, and how does one differ from the other?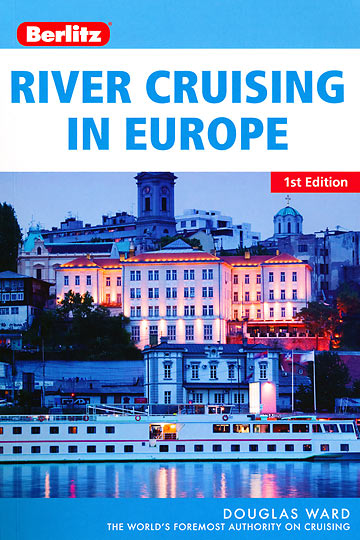 ---
It's Official: Richard Branson Is Launching a Cruise Line
Since May of this year, rumors that billionaire Sir Richard Branson, founder of Virgin, wants to expand his oeuvre into the cruise business. Early reports indicated that a Virgin cruise line would likely launch around 2019 in the Caribbean and Mediterranean, but we haven't heard any specifics in a while.
---
Best Friend Event
Have you ever dreamed of finding "the one?" You know, that special one who melts your heart from the moment your eyes meet? Someone you know you just can't live without? Well, dream…
---
Airbus: Worst Airplane Seat Ever
Airbus filed a patent for what will be the least comfortable airplane seat in the sky. The new design features saddle-like seats that can fold up when not in use. Gone are cushions, padded armrests, tray tables and personal space: The new seating plan, of course, would allow airlines to cram more passengers into the limited space of the cabin.


---
Airlines with the Most Extra Fees
Courtesy SmarterTravel
The airlines call them ancillary revenues. Travelers call it nickel-and-diming. By whatever name, the dizzying array of fees that airlines now impose for everything from checked bags to carry-on bags to seat selection to ticket reissues is big business.
---
Airlines Are Making Big Bucks!
Several major airlines are reporting big profits.
---
5 Things Travel Has Taught Me
The staff at Twenty-Something Travel write about 5 things they've learned from travel.
---
Travel Smarter with Brainscape!
In eight of the 13 cities listed as best vacation destinations by U.S. News this year, English isn't the official language. Add vast cultural differences and unfamiliar terrain to the existing language barrier and suddenly a trip abroad can become a daunting proposition. Fortunately, Brainscape can help travelers learn how to talk the talk (quite literally) in no time before they venture off to a foreign destination.
---
An Inside Look At the Los Angeles International Airport Control Tower
By John Clayton
Everyday planes land from and depart for all the corners of the world at LAX. Discover how they get to where they're meant to be by joining Armchair Traveler John Clayton as he takes an inside look at the LAX Control Tower.
---
The Genesis of T-Boy's Cartoons
Known for travel stories that immediately capture the interest of the reader with their colorful creativity, clever use of words and the talent to paint pictures with words about destinations all over the world, TravelingBoy is delighted to announce the riveting success of our hilarious travel cartoons that highlight the foibles and quirks of mankind.
---
Operation Homefront
A national nonprofit, Operation Homefront leads more than 4,500 volunteers with nationwide presence who provide emergency and other financial assistance to the families of service members and wounded warriors.
---
Last-Minute Airfare Deals
Find the latest last-minute Web fares for flights departing from within the United States and Canada.
---
The Best Place to Find Cheap Flights
Compare prices on 400+ airlines and travel sites, including Expedia, Orbitz, Travelocity, Priceline and more and find the best bargain..
---
7 Frequent-Flyer Tricks Worth Learning
Master the art of earning miles, attaining elite status, and working the system to earn free flights and other perks. Learn from expert travelers who know how to maximize their elite status.