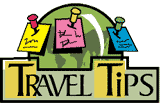 Traveling Boy Charities, Travel News, Trivia, Quotations, Videos, Poetry, Deals & Steals


Traveling Boy Charities
The staff at TravelingBoy has designated 2014 as THE YEAR TO GIVE. Here are some of our favorite charities.
---
T-Boy Blogger Fyllis Hockman Steps to the Podium with a bronze from the NATJA Travel Writing Contest for Her Stunning Trekking Mountain Gorillas in Uganda Story
Ms. Hockman was also a finalist in Cultural Travel with her most cultural, Myrtle Beach: Rediscovering its Gullah Culture.
Congratulations from the T-Boy staff and our readers!


---
Transcript: Noticias Telemundo Interview to the Salvadoran Castaway José Salvador Avarenga
Interviewer: Angie Sandoval
Interviewed: José Salvador Avarenga
Date: February 18, 2014
Noticias Telemundo obtained the first exclusive in-depth interview with José Salvador Alvarenga (JSA), the Salvadoran castaway who claims to have survived more than a year lost at sea. This is the first time Alvarenga speaks at length with the media about his remarkable odyssey.
---
Rick Steves: The Intensity of Hebron, in Palestine
This is the last article in a four-part series on Rick Steves' trip to the Holy Land.
Walking through the Hebron market, I dodged the head of a camel dangling from a chain. I love traveling through Palestine. It's filled with vivid memories and startling moments. I had no idea the people of Hebron had a taste for camel. But I was told that people here appreciate a nice fresh camel steak because of their Bedouin heritage. And the butcher shops seem to follow that Bedouin tradition: They butcher whatever they have to sell and it hangs on their front porch until it's all gone.
---
Nominations for Society of Professional Journalists Honors
This spring, the Society of Professional Journalists will accept nominations for several honors which recognize service to journalism, dedication to press freedoms and exceptional ethical practices.
---
Check out some of the most exotic destinations on earth with FRIENDLY PLANET'S new tour departures through March 2015
---
Top 5 Bargain Destinations for Spring 2014
Courtesy Smarter Travel
Whether you've got your sights set on Europe, Asia, or somewhere a bit closer to home, SmarterTravel has found a destination to suit your whimsy and your wallet this spring.
---
Airplane Water Might Not Be Safe To Drink
Tests conducted by the EPA discovered that 14 percent of tank water in planes tested did not meet federal safety standards and contained bacteria like E. coli. Some airlines use tank water for more than just the airplane bathrooms – they use it to make coffee and tea, to fill the large bottles of water on the beverage trolley, and to make ice. Thankfully, not all airlines follow these practices. But do you really want to chance it?


---
Europe with Just a Carry-on Bag and No Purse
Courtesy Smarter Travel
Two weeks, two cities, varied weather, and many connecting flights: How do you pack for such a trip without having to check a bag and lug a massive purse around all day? Caroline Morse just did it on a long trip to Berlin and London. Here's how.
---
The FlightStats monthly On-time Performance report displays the on-time performance of scheduled passenger flights operated by the top airlines throughout various regions globally
---
Expert Travel Booking Savings Secrets for Spring 2014
We've endured a long hard winter through many parts of the country, so a lot of us are beginning to think about a beach and drinks with umbrellas. For those looking to cash in that tax return on a vacation but don't want to spend too much, the consumer savings experts at www.PromotionalCodes.com are sharing their favorite secrets for maximizing travel booking savings.
---
DirectBuy Launches New Discount Travel Program
DirectBuy Travel Inspires Consumers with Incredible Values on Travel and Lifestyle Experiences
DirectBuy is proud to announce DirectBuy Travel – the latest in offerings intended to raise the quality of life for consumers throughout the United States and Canada. DirectBuy Travel is an evolution of the company's products that will allow new members to add excitement, adventure and travel to their lives through access to savings on everything from cruises and resorts, to hotel and city stays, spa and golf packages and much more.
---
Las Vegas Monorail Launches New User-Friendly Website
The Las Vegas Monorail has launched an exciting new website which offers a new interactive map, Monorail station guides and a comprehensive blog on all things Las Vegas. Created with user experience in mind, the new site greets customers with pictures of the Monorail from various locations on the Strip, showcasing the numerous possibilities of where the Monorail can take them. The redesign of the website also speaks to the convenience of the monorail and the ease of traveling the Las Vegas Strip.


---
Sneak Away to Sip Away in Sonoma County
Special Packages and Deals Available in Wine Country ths Spring
This spring Sonoma County is offering travelers value-driven packages that incorporate some of the region's greatest attractions, including zip lining through the redwoods, tranquil spa treatments, exclusive wine tastings and more. Below is a sampling of the destination's seasonal deals.
---
New Calls in Spain, British Isles and North Cape Add Romance and Depth to Crystal Summer Europe Voyages
From Ibiza to Skagen, Crystal Cruises is expanding its repertoire of ultra-luxury European cruises with nine maiden calls. The world's most northern city and Ireland's most Gaelic town join a collection of favorite romantic destinations...
---
Houston Gets Automated Passport Machines
Kiosks that will make the international travel process faster have been installed at George Bush Intercontinental Airport in Houston. The self-serve kiosks replace handwritten cards for U.S. and Canadian citizens arriving from abroad.
---
The Sound of Silence
Two surveys found that some passengers would be willing to pay more to sit in a zone without cellphones on flights.A survey by Airfarewatchdog. com found 53% of respondents would pay more for a quiet zone, while a survey by Expedia. com found 49% of respondents would pay extra for the sound of silence. Airlines including Delta, JetBlue and Southwest have said they will not allow calls on flights regardless of a lifted ban on phone use.


---
Travel Tips from T-Boy's Jim Friend
There are many websites that will book multiple legged flights for you. You've undoubtedly seen many of their commercials on TV. If you're going to Istanbul, for example, you might expect a Chicago-Zurich-Istanbul itinerary.
---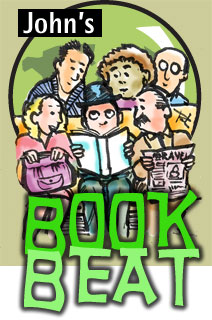 TRAVEL ROUTE 66: A Guide to the History, Sights, and Destinations Along the Main Street of America
by Jim Hinckley
Long one of America's cherished byways, Route 66 remains a popular toursit attraction and travel route for thousands of travelers every year.
---
Alaska Cruises and Vacations by Tyee Travel
What kind of cruise is right for you? From casual small-ship cruises to elegant luxury ships, Alaskans at Alaska Cruises & Vacations have experience and first-hand knowledge to plan your perfect cruise.
---
Operation Homefront
A national nonprofit, Operation Homefront leads more than 4,500 volunteers with nationwide presence who provide emergency and other financial assistance to the families of service members and wounded warriors.
---
Together in Spirit – The Best Friends Animal Society
At the core of Best Friends' work is the dream that one day animals will no longer be killed in America's shelters.
---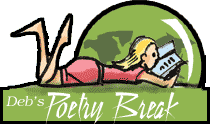 To An Isle In The Water
by William Butler Yeats
SHY one, Shy one,
Shy one of my heart,
She moves in the firelight
pensively apart.
She carries in the dishes,
And lays them in a row.
To an isle in the water
With her would I go.
With catries in the candles,
And lights the curtained room,
Shy in the doorway
And shy in the gloom;
And shy as a rabbit,
Helpful and shy.
To an isle in the water
With her would I fly.
---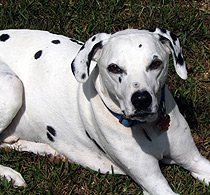 ---
How to Protect Your Luggage From Being Pilfered
Should airlines or the TSA be accountable for the items that are stolen from checked bags? Plus, try these clever tactics to keep your valuables safe in checked luggage.
---
International Phone Calls
Easily keep in touch when overseas by using the Mobal® International Cell Phone.
---
Last-Minute Airfare Deals
Find the latest last-minute Web fares for flights departing from within the United States and Canada.
---
The Best Place to Find Cheap Flights
Compare prices on 400+ airlines and travel sites, including Expedia, Orbitz, Travelocity, Priceline and more and find the best bargain..
---
7 Frequent-Flyer Tricks Worth Learning
Master the art of earning miles, attaining elite status, and working the system to earn free flights and other perks. Learn from expert travelers who know how to maximize their elite status.