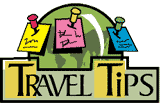 Traveling Boy Charities, Travel News, Trivia, Quotations, Videos, Poetry, Deals & Steals


HAPPY FOURTH OF JULY from the staff at TravelingBoy
We have designated 2015 as the year to give. Here are some of our favorite charities. CLICK HERE.
---
John Clayton: TravelingBoy Blogger & Rancho Palos Verdes Journalist Lands National Award for Cable Shows
---
2015 Travel Weekly Magellan Awards
Travel Weekly is proud to present the premier award for the travel industry, the Travel Weekly Magellan Awards. From design to marketing to services, the Travel Weekly Magellan Awards honors the best in travel and salutes the outstanding travel professionals behind it all. All winners are featured in a special issue of Travel Weekly in September that will feature a special section dedicated to this year's winners. We have created categories that reflect the different segments of the travel industry. Deadline July 10.
---
Visit Zürich

Photo courtesy of Zurich Tourism
Discover the culinary side of Switzerland.
---
Recreation in Oregon Abounds Despite Drought
SALEM, Ore. – Travel Oregon, in partnership with Oregon State Parks and Recreation Department, the Oregon Marine Board, the Oregon Department of Forestry, the Oregon Department of Fish and Wildlife, the U.S. Army Corps of Engineers and the Department of State Lands, wants to remind Oregonians and visitors: Recreation abounds throughout the state, whether water-based recreation or otherwise.
---
Want to Visit Cuba? Read this First
Courtesy Caroline Costello, SmarterTravel

Photo courtesy of Smarter Travel
Media LLC
Learn exactly what you need to know before planning a Cuba trip.
---
Experience Montreal in Two Minutes
---
Ecotourism Pioneer Mandip Singh Soin to Serve As 10 Million Better Campaign Ambassador
NEW DELHI, India – Mandip Singh Soin, founder of Ibex Expeditions, India, has been appointed an Ambassador for the industry-wide 10 MILLION BETTER campaign launched by Sustainable Travel International, a US-based nonprofit organization, to improve lives and protect places through travel and tourism.
---
Watch the Video Cruising Copenhagen
Here you can see a tiny bit of all that Copenhagen has to offer with your own eyes.
---
Limited Time 2-for-1 Offer on Great Safaris' Remarkable Cape & Kruger Tour
Book at the Classic, Superior or Luxe Level and the second person travels for free. Award-winning luxury safari outfitter Great Safaris just released a limited time 2-for-1 offer on its popular Cape & Kruger safari. Book this 10-day journey to experience Cape Town and Kruger National Park and the second person will travel for FREE!
---
The Power of Nature with Fjord Tours

Photo courtesy of Innovation Norway
Let Fjord Tours show you Norway's magical fjords, mountains, waterfalls, ideal for activities like kayaking, hiking, glacier walking, bicycling and much more.
---
Book Cheap Flights to California
Starting at $121.20* R/t
---
Savor Some of Friendly Planet's Popular Tours and Save Up to $300
Indulge in a taste of some of the world's most exotic destinations without breaking the bank. Explore ancient ruins in Turkey, experience the fascinating culture of Thailand, or spot the "Big 5" on safari in South Africa. These tours all include round-trip airfare, transfers & ground transportation, breakfast daily, guided touring with professional English-speaking guides, all entrance fees, and more. But don't wait long – these packages sell out quickly!
---
How to Help Victims of the Nepal Earthquake


---
10 Secrets to Ultra-Cheap Travel
Courtesy Josh Roberts, SmarterTravel Staff
Use these proven tips to see the world on the cheap without skimping where it really counts.
---
These Packing Cubes Are the Ultimate Space Saver
A three-piece set that organizes every last bit of space in your suitcase.
---
Seven Unique Cuba Tours
Courtesy Christine Sarkis, SmarterTravel Staff
Restrictions on travel to Cuba may have been loosened recently, but there are still so many rules about what American tour groups can and can't do, it's no surprise most of the itineraries are pretty similar. These educational, people-to-people trips are quickly creating a beaten path in the small, still-sort-of-off-limits Caribbean country. On most tours, you'll go to a cigar factory, you'll have dinner at a local family restaurant, and you'll visit a colonial city. It's not that these and other iconic activities aren't interesting, it's just that some travelers want something a little different.
Here are seven companies offering just that, tours that provide a unique lens through which to see Cuba.
---
Last-Minute Airfare Deals
Find the latest last-minute Web fares for flights departing from within the United States and Canada.
---
The Best Place to Find Cheap Flights
Compare prices on 400+ airlines and travel sites, including Expedia, Orbitz, Travelocity, Priceline and more and find the best bargain..
---
Random Acts of Canine Kindness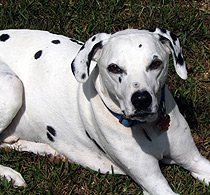 Cedric the Dog takes a well-earned break after organizing a protest at an Alabama puppy mill.
Together in Spirit – The Best Friends Animal Society
At the core of Best Friends' work is the dream that one day animals will no longer be killed in America's shelters.

---
The Genesis of T-Boy's Cartoons
Known for travel stories that immediately capture the interest of the reader with their colorful creativity, clever use of words and the talent to paint pictures with words about destinations all over the world, TravelingBoy is delighted to announce the riveting success of our hilarious travel cartoons that highlight the foibles and quirks of mankind.
---
America's Happiest Airports
Dating site www.MissTravel.com recently polled more than 50,000 people to find out their favorite U.S. airports and came up with a list that delivers on the comfort, convenience, customer service, and cleanliness fronts
West Palm Beach, Florida: PBI
San Francisco, California: SFO
Savannah, Georgia: SAV
Portland, Oregon: PDX
Philadelphia, Pennsylvania: PHL
---
Essential Items You Must Pack in Carry-On Luggage
Prescription Medications
Documentation of Travel Plans
Cash & Currency Equivalents
Electronics & Other Valuables
---
The three worst airports for arrivals, with delays exceeding 20 minutes, are Newark, LaGuardia, and O'Hare; JFK is close at 19 minutes.


---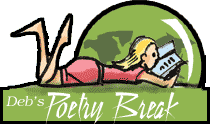 I Hear America Singing
By Walt Whitman
1819-1892
I hear America singing, the varied carols I hear,
Those of mechanics, each one singing his as it should be blithe and strong,
The carpenter singing his as he measures his plank or beam,
The mason singing his as he makes ready for work, or leaves off work,
The boatman singing what belongs to him in his boat, the deckhand singing on the steamboat deck,
The shoemaker singing as he sits on his bench, the hatter singing as he stands,
The wood-cutter's song, the ploughboy's on his way in the morning, or at noon intermission or at sundown,
The delicious singing of the mother, or of the young wife at work, or of the girl sewing or washing,
Each singing what belongs to him or her and to none else,
The day what belongs to the day – at night the party of young fellows, robust, friendly,
Singing with open mouths their strong melodious songs.
---
Airbus: Worst Airplane Seat Ever
Airbus filed a patent for what will be the least comfortable airplane seat in the sky. The new design features saddle-like seats that can fold up when not in use. Gone are cushions, padded armrests, tray tables and personal space: The new seating plan, of course, would allow airlines to cram more passengers into the limited space of the cabin.


---
Airlines with the Most Extra Fees
Courtesy SmarterTravel
The airlines call them ancillary revenues. Travelers call it nickel-and-diming. By whatever name, the dizzying array of fees that airlines now impose for everything from checked bags to carry-on bags to seat selection to ticket reissues is big business.
And it's getting bigger.
A new study by industry consulting firm IdeaWorks found that the airlines' ancillary fees had increased by almost 1,200 percent between 2007 and 2013, from $2.45 billion to $31.5 billion.
---
Airlines Are Making Big Bucks!
Several major airlines are reporting big profits.
---
5 Things Travel Has Taught Me
The staff at Twenty-Something Travel write about 5 things they've learned from travel.
---
Operation Homefront
A national nonprofit, Operation Homefront leads more than 4,500 volunteers with nationwide presence who provide emergency and other financial assistance to the families of service members and wounded warriors.
---
7 Frequent-Flyer Tricks Worth Learning
Master the art of earning miles, attaining elite status, and working the system to earn free flights and other perks. Learn from expert travelers who know how to maximize their elite status.