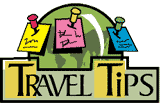 Traveling Boy Charities, Travel News, Trivia, Quotations, Videos, Poetry, Deals & Steals


HAPPY OCTOBER from the staff at TravelingBoy
We have designated 2015 as the year to give. Here are some of our favorite charities. CLICK HERE.
---
Journeys International Helps Nepal by Announcing Two New Trips for 2016
Journeys International, an Ann Arbor-based adventure tour operator, is excited to announce the addition of two new trips to Nepal: Hands On the Himalayas, and Nepal Family Adventure. The two itineraries are very different, but both have the same ultimate intention: support the rebuilding efforts in Nepal by attracting tourists to the earthquake-ravaged nation where Journeys got its start 37 years ago.
---
Take a Bite Out of Surprising Cuisine Finds at Sea
October is National Plan a Cruise Month and the cruise industry is celebrating every aspect of cruising, especially cruise cuisine. Today's cruise traveler knows one thing about cruise cuisine – expect the unexpected.
---
10 New World Heritage Sites That Should Be On Your Bucket List
Courtesy Deb Hopewell of SmarterTravel
---
5 Questions to Ask before Traveling Abroad on a Spring Gap Semester
Projects Abroad shares the biggest motivations for students to participate in volunteer projects and internships overseas during the spring college semester.
---
Newseum's Popular FBI Exhibit Will Reopen on Nov. 13
On Nov. 13, 2015, the Newseum will open "Inside Today's FBI: Fighting Crime in the Age of Terror," a new version of its popular FBI exhibit, featuring never-before-displayed evidence and artifacts from some of the FBI's biggest cases. In the post-9/11 era, the bureau's top priorities are terrorists, spies and cybercriminals, stalked with powerful new surveillance technologies.
---
6 Countries That Rely on Tourism (and Why That's Good for Your Wallet)
Courtesy Jamie Ditaranto of SmarterTravel
---
8 Tips to Improve Your Food Photography
Courtesy Lisa of LL World Tour
It seems so normal nowadays to be at a restaurant while folks whip out their smart phones to snap pics of their dish as its presented. I can't knock it as I'm one of these people. Check out these tips to enhance your food photography.
---
AAHOA Membership Count Reaches 14,000
ATLANTA – The Asian American Hotel Owners Association (AAHOA) reached a membership milestone recentlywhen individual hotelier membership reached 14,000. AHOA members own nearly 1 out of every 2 hotels in the United States. In addition to hosting robust local, regional, and national events, AAHOA offers free continuing professional education, discounted hotel-vendor goods and services, and PAC-powered state and federal legislative advocacy.


---
Flight Stats New and Improved On-Time Performance Reports Are Here!
We have improved our monthly performance reports by bringing back the Airport On-time Performance report. Now you're able to generate specific reports for specific size, region, and rankings for airline and airport performance data. The August 2015 On-Time Performance reports are available now!
View the Airline On-time Performance report:
View the Airport On-time Performance report:


---
How Expats Impact Switzerland
Where's the best place in the world for expats to live? Switzerland! According to the 2014 HSBC Expat Explorer survey of expats in 34 countries, Switzerland was ranked 1st, beating Singapore to the top spot. Many Switzerland-based expats mentioned the better work / life balance, availability of outdoor activities and the family-centric culture as the reasons why they enjoy the Swiss lifestyle.
---
The World Halal Travel Summit & Exhibition
19-21 October 2015, ADNEC, Abu Dhabi
Visitors from over 40 countries have already registered to attend The World Halal Travel Summit & Exhibition (WHTS15), exclusively supported by the Abu Dhabi Tourism and Culture Authority and taking place in Abu Dhabi from the 19th to 21st of October 2015.
Register for your free of charge visitor ticket


---
Hop to It: New Species of Tree Frog Discovered at Mashpi Lodge Near Quito, Ecuador
There is natural beauty everywhere at Mashpi Lodge near Quito, Ecuador. But there is more – much more – including scientific research and findings of interest not only to guests but also to the scientific community. A recent discovery at the 3,200-acre Mashpi Rainforest Biodiversity Reserve surrounding the Mashpi Lodge has everybody hopping. It is a new species of treefrog: Mashpi Torrenteer (Hyloscirtus mashpi).
---
Samoa Air Introduces 'XL Class' for Larger Passengers
Samoa Air, the world's first airline to charge people according to their weight rather than by seat, is introducing a special "XL class" to cater for larger passengers. The Pacific national airline is creating a wider row on its aircrafts for passengers who weigh more than 286 pounds. Samoa has one of the world's highest rates of obesity. The XL row would be extended by 12 to 14 inches.


---
American Airlines to Begin Offering Charter Flights from L.A. to Havana
Courtesy Jenny Luna
American Airlines announced that it will offer charter flights from Los Angeles to Havana starting in December. It will be the first flight from the West Coast to Cuba since Cuba and the United States restored diplomatic relations last month. According to the Wall Street Journal, the Obama administration is negotiating with Cuba to allow scheduled commercial flights between the two countries by year's end, despite a travel ban imposed by Congress.


---
Experience the Magic of Myanmar
Join Legendary Adventurer Richard Bangs on an Exclusive Itinerary to this Magical Land.
---
Winning Bid for Alaska Brings Adventure Travel World Summit to North America in 2016
The ATTA is pleased to announce that next year's Adventure Travel World Summit will be held in Anchorage, Alaska. It's a big event that deserves to be hosted by a big destination.
---
List: Best Hubs for Layovers Worldwide
Singapore's Changi Airport, Amsterdam Airport Schiphol, Hong Kong International Airport and South Korea's Incheon International are among the world's best for layovers.
---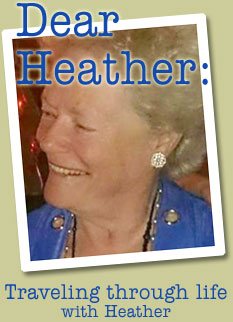 Dear Heather: I am a housewife and my husband and I have been married for 25 years and both of us will be 50 soon. The last year or so I have noticed that both he and I do not seem to be engaged like we were before. We don't talk much or go out for dinner and there is almost no intimacy.
---
How to Travel to Cuba Legally from the U.S.
Courtesy Anne Banas, SmarterTravel Staff
As we all know, legal travel to Cuba is now possible. However, you'll face its complexities before you ever land in Havana. Here's the latest on what you need to know for planning a trip (at least for the moment).
---
JetBlue Schools Flyers on Boarding Etiquette
Courtesy Tim Winship
---
How to Help Victims of the Nepal Earthquake


---
Seven Unique Cuba Tours
Courtesy Christine Sarkis, SmarterTravel Staff
Despite loosened travel restrictions, there are still so many rules about what American tour groups can and can't do, it's no surprise most of the itineraries are pretty similar. Want something a little different? Here are seven companies offering just that, tours that provide a unique lens through which to see Cuba.
---
Last-Minute Airfare Deals
Find the latest last-minute Web fares for flights departing from within the United States and Canada.
---
The Best Place to Find Cheap Flights
Compare prices on 400+ airlines and travel sites.
---
Random Acts of Canine Kindness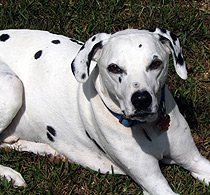 Cedric the Dog takes a well-earned break after organizing a protest at an Utah puppy mill.
Together in Spirit – The Best Friends Animal Society
At the core of Best Friends' work is the dream that one day animals will no longer be killed in America's shelters.

---
The three worst airports for arrivals, with delays exceeding 20 minutes, are Newark, LaGuardia, and O'Hare; JFK is close at 19 minutes.


---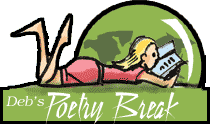 John Muir on Mt. Ritter:
By Gary Snyder
After scanning its face again and again,
I began to scale it, picking my holds
With intense caution. About half-way
To the top, I was suddenly brought to
A dead stop, with arms outspread
Clinging close to the face of the rock
Unable to move hand or foot
Either up or down. My doom
Appeared fixed. I MUST fall.
There would be a moment of
Bewilderment, and then,
A lifeless rumble down the cliff
To the glacier below.
My mind seemed to fill with a
Stifling smoke. This terrible eclipse
Lasted only a moment, when life blazed
Forth again with preternatural clearness.
I seemed suddenly to become possessed
Of a new sense. My trembling muscles
Became firm again, every rift and flaw in
The rock was seen as through a microscope,
My limbs moved with a positiveness and precision
With which I seemed to have
Nothing at all to do.
---
Operation Homefront
A national nonprofit, Operation Homefront leads more than 4,500 volunteers with nationwide presence who provide emergency and other financial assistance to the families of service members and wounded warriors.
---
7 Frequent-Flyer Tricks Worth Learning
Master the art of earning miles, attaining elite status, and working the system to earn free flights and other perks.