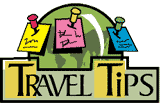 Traveling Boy Charities, Travel News, Trivia, Quotations, Videos, Poetry, Deals & Steals

JAMES' TRAVEL TRIVIA
Question: This for all our Traveling Boy "foodies." Do you like potatoes? There is one country that has (are you ready for this?) over one hundred varieties of potatoes in common, in daily use. What is that country?
Winner will receive a 3-disc set of the anniversary issue of "The Sound of Music" DVD.
Send your Travel Trivia answers here
Last week's Answers & Winner
Question: In what nation is it illegal to sell chewing gum?
Answer: Republic of Singapore
Winner: Geoff Boggs will receive a Swiss Travel Bag


---
Airport Sleep By the Hour Concept Expands
No more trying to get comfortable on a chair outside your airport gate when you're traveling through Abu Dhabi. The airport announced this week the arrival of GoSleep pods, claiming to be the world's first airport to debut the chairs that converts to a private, lie-flat beds. The cost of using the sleep pods is about $12 per hour. Abu Dhabi might be the first airport to install GoSleep pods, but other airports have before been creative about giving travelers a place to sleep.
See other airports...
---
10 Most Problematic Things to Pack
Digital Cameras
Laptops
Toiletries
Wine
Cold-Weather Clothing
Jewelry
Shoes
Souvenirs
Suits
Prescription Medications
Here's how to win the packing war with the 10 most difficult things you need on your trip.
---
Cancun the #1 International Destination for Summer Travel
All signs point to a glorious summer season as Cancun is named the top international destination for summer travel by Orbitz. Orbitz Summer Travel Insider Index analyzed air and hotel booking data from Orbitz.com and picked the 10 most popular summer destinations. Cancun was ranked number three behind Orlando and Las Vegas and was the only international destination named.
Orbitz Summer Travel Insider Index's top ten destinations were ranked based on all air bookings made on Orbitz.com for travel between June 1 and August 31, 2013. Orbitz.com is a leading online travel company that enables travelers to search for and book an array of travel products and services, including flights, hotels, car rentals, cruises, and vacation packages.
According to STR, Cancun's hotel occupancy in the first three months of the year has been stronger than any January – March period going back to 2007, the destinations most successful year...
---
Surefire Ways to Get Mugged on Vacation
by Christine Sarkis, SmarterTravel.
There's something about being on vacation that turns travelers into easy marks. No one wants to get mugged, but new surroundings, vacation giddiness, and a lack of caution can leave even savvy travelers vulnerable to opportunistic thieves.
---
The Latest Gear for Travelers on the Go
Travelers need it all: the convenience and comfort of home mixed with the practicality of today's tight carry-on and luggage restrictions. Here are five fun, practical and downright cool items that will make any road warrior's next trip a success.
---
12 Best Budget Airlines
Who says traveling the world has to be expensive? We've scoured the globe to find the most affordable airlines, whether you're looking for a quick weekend getaway or a longer, more exotic adventure on the other side of the world.
---
Memorial Day airfares dip 2% from 2012
Airfares for Memorial Day weekend are slightly lower this year compared with 2012, according to a fare analysis by Travelocity. The average price for a round-trip domestic ticket over the holiday weekend is $341, a 2% drop from the average price last year.
---
T-Boy Travel Tips
Here are some tips from our Traveling Boy bloggers and readers.
---
Traveling Boy Charities
The following are some of our favorite charities.
---
Together in Spirit – The Best Friends Animal Society
Leading the way toward No More Homeless Pets.
---
Share and Track Flights on the Web with Latest FlightTrack and FlightTrack Pro Update
Travelers now able to share their flight path on the web with both users and non-users of the app. Mobiata, developers of some of the most beautifully designed and best-selling travel apps on the market, released an important update to both FlightTrack and FlightTrack Pro today, offering a brand-new sharing feature.
---
Find the Best Deals in Popular Destinations from My Booking.com!
We've gathered the best deals in our most popular destinations. Get better destination and deal recommendations - Sign up for My Booking.com!
---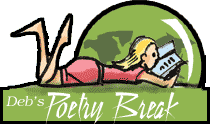 Journey Of The Magi
by TS Eliot
'A cold coming we had of it,
Just the worst time of the year
For a journey, and such a journey:
The ways deep and the weather sharp,
The very dead of winter.'
And the camels galled, sore-footed, refractory,
Lying down in the melting snow.
There were times we regretted
The summer palaces on slopes, the terraces,
And the silken girls bringing sherbet.
Then the camel men cursing and grumbling
And running away, and wanting their liquor and women,
And the night-fires going out, and the lack of shelters,
And the cities hostile and the towns unfriendly
And the villages dirty and charging high prices:
A hard time we had of it.
At the end we preferred to travel all night,
Sleeping in snatches,
With the voices singing in our ears, saying
That this was all folly.
Then at dawn we came down to a temperate valley,
Wet, below the snow line, smelling of vegetation;
With a running stream and a water-mill beating the darkness,
And three trees on the low sky,
And an old white horse galloped in away in the meadow.
Then we came to a tavern with vine-leaves over the lintel,
Six hands at an open door dicing for pieces of silver,
And feet kicking the empty wine-skins.
But there was no imformation, and so we continued
And arrived at evening, not a moment too soon
Finding the place; it was (you may say) satisfactory.
All this was a long time ago, I remember,
And I would do it again, but set down
This set down
This: were we led all that way for
Birth or Death? There was a Birth, certainly,
We had evidence and no doubt. I had seen birth and death,
But had thought they were different; this Birth was
Hard and bitter agony for us, like
Death, our death.
We returned to our places, these Kingdoms,
But no longer at ease here, in the old dispensation,
With an alien people clutching their gods.
I should be glad of another death.
---
Stepping Off the Beaten Track
Those who like to travel regularly will no doubt already be aware that there are several advantages to stepping off the beaten track, and exploring areas which are less well-known as tourist attractions.
---
DishTip: What to Eat and Where
Locate the best dishes based on an analysis of millions of reviews and photos on the web with DishTip, a new site that helps travelers discover what to eat and where in the United States.
---
Explore Your World via Virtual Globetrotting
VirtualGlobetrotting is an atlas of the best satellite, aerial and street view imagery from around the world submitted by community members via Google® Maps, Bing® Maps and Yahoo® Maps!
---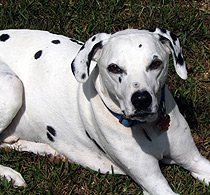 ---
How to Protect Your Luggage From Being Pilfered
Should airlines or the TSA be accountable for the items that are stolen from checked bags? Plus, try these clever tactics to keep your valuables safe in checked luggage.
---
International Phone Calls
Easily keep in touch when overseas by using the Mobal® International Cell Phone.
---
15 Ways Consumers Can Reduce Airfare Costs
Andrea Woroch is an established consumer savings expert passionate about helping individuals discover financial freedom. Her goal is to teach consumers how to live on less without radically changing their lifestyles.
---
Last-Minute Airfare Deals
Find the latest last-minute Web fares for flights departing from within the United States and Canada.
---
The Best Place to Find Cheap Flights
Find the best bargain by comparing prices on hundreds of flights. It's that simple.
---
7 Frequent-Flyer Tricks Worth Learning
Master the art of earning miles, attaining elite status, and working the system to earn free flights and other perks. Learn from expert travelers who know how to maximize their elite status.