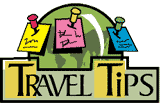 Traveling Boy Charities, Travel News, Trivia, Quotations, Videos, Poetry, Deals & Steals
New Year's Greetings from the staff at TravelingBoy
We have designated 2017 as the year to give. Here are some of our favorite charities.
---
10 Dream Trips You Can Actually Afford in 2017
Courtesy Shannon McMahon
It's no secret that 2016 was a year of ups and downs – but one silver lining is the affordable travel possibilities it's opened up for American travelers. Thanks to expanding air routes, a strong U.S. dollar, and tour companies catering to younger, more frugal tourists, the world is now more accessible than ever.

---
Time Capsule Cinema
Cutter's Way (1981)
Czech expatriate Ivan Passer ('Intimate Lighting') brings the film noir to the blues skies of Santa Barbara, touching upon the disillusionment and paranoia of the post-Vietnam War era in this cult classic. John Heard gives a Shakespearean performance as Alex Cutter, a disgruntled, hard living Vietnam War veteran, missing an arm, leg and eye.

---
Not the Ordinary Grand Canyon
Following are real photos taken by professionals that most visitors are unable to capture with their cameras.

---
10 Best and Worst Airports in America for 2016
Portland International ranks highest in satisfaction among large airports; Indianapolis International ranks highest among medium airports.

---
WGBH "Masterpiece 2017" Sweepstakes
Enter the WGBH "Masterpiece 2017" sweepstakes by March 15, 2017, for a chance to win the grand prize: a seven-night trip for two to Great Britain, including air, hotels in Leeds and London, some meals, tours of various Masterpiece Theater shooting locations.

---
The Top-Rated Travel Products of 2016
Courtesy SmarterTravel
Here's a look back at some of the top-rated travel products reviewed this year.

---
10 Wellness Retreats to Clear Your Head for 2017
Courtesy Nora Zelevansky, CNN

---
TSA's Top 10 Most Unusual Finds of 2016

---
France: 6-Night Castle Vacations from $1372
Explore the French country-side and pamper yourself with a castle stay courtesy of Great Value Vacations. Leisurely discover Paris, Versailles and the Chantilly Castle to see the famous Hippodrome. The Château de Montvillargenne is a luxurious property set in a 15-acre park in the lush Chantilly region. This package starts at $1,372 per person. The price includes flights, accommodations, car rental, welcome drinks and breakfast daily.

---
Canadian Rockies: 15 Days from $2340
Go on an adventure with Intrepid Travel. Spend fifteen days in the Canadian Rockies. Walk the streets of Vancouver, hike the trails of Jasper and Banff, and enjoy the glorious beauty of Canada.

---
How to Stay Organized While Traveling
Courtesy Shannon McMahon
Cleaning up your packing act is easy with the proper accessories. Stay organized with these seven handy items.

---
12 Stylish Jeans So Comfortable You Can Sleep in Them
Courtesy Ashley Rossi
While your average jeans are diverse and practical for travel, they can also be uncomfortable and easily lose their shape. Here are 12 pairs of the best travel jeans that are stylish but also comfortable enough you'll want to sleep in them.

---
10 Flight Attendant Secrets I wish I'd Known Before my Last Flight
Budget Travel has spoken to some chatty flight attendants--on condition of anonymity--to deliver the 411 on how to enjoy the comfiest, safest, and most delicious flight, not to mention getting extra help when you really need it. (Hint: The call button is not your friend.)

---
Things You Should Never Pack on Vacation
The key to trip preparation is to pack smarter, not harder.

---
Top 25 Most Interesting Webcams
Selected from hundreds of nominees by a panel of EarthCam producers, EarthCam announces the most unique and compelling webcams of the year.

---
Moonlight scores top film of 2016 by National Society of Film Critics
---
La La Land Named Best Film of 2016 by New York Film Critics Circle
---
Moonlight Dominates Los Angeles Film Critics Association's 2016 Awards
---
U.S. Holiday Travel

---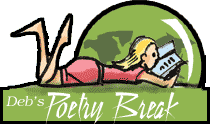 Auld Lang Syne
By Robert Burns
Should auld acquaintance be forgot,
And never brought to mind?
Should auld acquaintance be forgot,
And auld lang syne.
Chorus:
For auld lang syne, my jo,
For auld lang syne,
We'll tak a cup o' kindness yet,
For auld lang syne,
And surely ye'll be your pint-stowp!
And surely I'll be mine!
And we'll tak a cup o' kindness yet,
For auld lang syne.
Chorus
We twa hae run about the braes
And pu'd the gowans fine;
But we've wander'd mony a weary foot
Sin auld lang syne.
Chorus
We twa hae paidl'd i' the burn,
Frae mornin' sun till dine;
But seas between us braid hae roar'd
Sin auld lang syne.
Chorus
And there's a hand, my trusty fiere!
And gie's a hand o' thine!
And we'll tak a right guid willy waught,
For auld lang syne.
Chorus
---
The History of
Auld Lang Syne
In 1788 the Robert Burns sent the poem 'Auld Lang Syne' to the Scots Musical Museum, indicating that it was an ancient song but that he'd been the first to record it on paper.

Send Deb your favorite travel poems.

---
Keep Your Shoes On… AND Support a Veteran
In honor of Veterans Day, IdentoGO® will donate $1 for every TSA Pre✓® enrollment November 7 - 11, 2016 to the non-profit organization, Centerstone Military Services.

---
Flights to Havana Take Off, Despite Trump Threats
President-elect Trump expressed his disdain for President Obama's current policy of reconciling with Cuba. He recently tweeted this ultimatum: "If Cuba is unwilling to make a better deal for the Cuban people, the Cuban/American people and the U.S. as a whole, I will terminate deal."
---
Here's What Happens To Airplanes When They're Too Old To Fly

---
The One Seat You Need To Avoid On a Plane
Courtesy Christine Sarkis, SmarterTravel
Everyone agrees that legroom is a huge deal. But it's not the only way that airplane seats come up short.

---
Thanda Safari in Kwazulu-Natal Gathers International Artists for "Art Project Thanda"
Photographers, filmmakers, fashion designers and writers spend a week drawing inspiration from the energy and communities of the region for the benefit Star for Life. Works to be exhibited and sold at Stockholms Auktionsverk in fall 2017.

---
River Cruising Grows Up: Baby Boomers Are Jumping On Board
The most powerful consumers in the marketplace, Baby Boomers like to travel – and they have the money to do it. Discover how river cruises continue to transform and add increasingly sophisticated amenities to appeal to this lucrative market.

---
TripAdvisor Stops Selling Numerous Animal Attractions, Including Swimming with Dolphins

---
After the Children Leave, Empty Nesters Desire to Travel More

---
World's Wildlife Could Drop Two-thirds by 2020, Report Warns

---
TDA Global Cycling Launching Cross Country for Canada's 150th Birthday

---
Welcome to TAW Travel Jobs, Your Source for Finding the Top Jobs in the Travel Industry

---
Choose Your Own Hotel Room
Pick your dates and choose what type of room you're looking for below. It's as simple as that!

---
How to Get a Cheap Upgrade on Your Next Flight
Bidding for upgrades decreases the value of elite status for frequent flyers, but it also presents opportunities for non-elites to snag an upgrade on the cheap.

---
Last-Minute Airfare Deals
Find the latest last-minute Web fares for flights departing from within the United States and Canada.

---
Worldwide Vacation Rankings
U.S. News Travel's Best Vacations rankings identify the top destinations by region and vacation type.

---
Operation Homefront
A national nonprofit, Operation Homefront leads more than 4,500 volunteers with nationwide presence who provide emergency and other financial assistance to the families of service members and wounded warriors.

---
Together in Spirit – The Best Friends Animal Society
At the core of Best Friends Animal Society'swork is the dream that one day animals will no longer be killed in America's shelters.

---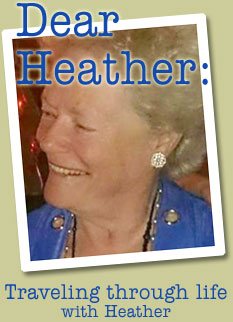 The Beginning, Middle & End
There is a beginning, middle and end to everything we do in life. The trick is to understand where you are in your relationships with family, friends and your career

---
The Best Place to Find Cheap Flights
Compare prices on 400+ airlines and travel sites.

---
Random Acts of Canine Kindness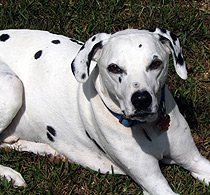 Cedric the Dog takes a well-earned break after organizing a protest at a Utah puppy mill.
---
7 Frequent-Flyer Tricks Worth Learning
Master the art of earning miles, attaining elite status, and working the system to earn free flights and other perks.