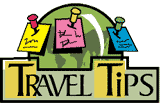 Traveling Boy Charities, Travel News, Trivia, Quotations, Videos, Poetry, Deals & Steals


Happy Thanksgiving from the staff at TravelingBoy
We have designated 2015 as the year to give. Here are some of our favorite charities. CLICK HERE.
---
Orbitz Announces Busiest Airports for Thanksgiving Travel
An analysis by Orbitz shows that Los Angeles International and Chicago O'Hare International will be the two busiest airports in the country over the Thanksgiving holiday. "Travelers looking to avoid the crowds should consider flying out on Thanksgiving Day and coming back on Monday, Nov. 30, both the least busy of the holiday weekend," said Jeanenne Tornatore, Orbitz.com senior editor.
---
Outsourced to Avoid Regulations: The Disturbing Truth About How US Airlines Maintain Their Planes
Courtesy James B. Steele, Vanity Fair
Steele writes: "Airlines are shipping maintenance work offshore for the reason you'd expect: to cut labor costs. Mechanics in El Salvador, Mexico, China, and elsewhere earn a fraction of what mechanics in the do."
---
Wroclaw Designated as the European Capital of Culture in 2016
One of the greatest social and cultural events in the recent history of Poland, Wroclaw is designated as the European Capital of Culture in 2016.
On Thursday the 19th of November at 11:30 am a press conference will take place at which we will unveil the programme for the Opening Weekend of the European Capital of Culture Wroclaw 2016. Live streaming will be available on www.wroclaw2016.pl.
The European Capital of Culture is one of the most important programs of the E.U. and European Commission, which promotes mutual understanding, approach and inter-cultural dialog of the European People. Wroclaw is the first Polish town to be honored with the title.
---
Rocky Mountain National Park
Joins Just Ahead Family of Smartphone Audio Guides
Just Ahead, synonymous with award-winning smartphone apps for road tripping through national parks, now offers its GPS-guided smartphone audio tour of Rocky Mountain National Park – a narrated guide to the most dramatic and unspoiled mountain landscape in the United States. It is Just Ahead's first guide in Colorado.
---
Engage with Your Loved Ones from Afar with Kindoma's Apps
This Holiday season, Kindoma's suite of family-connecting Apps helps travelling parents, grandparents or anyone not at the same dinner table, engage with their loved ones from afar.
How? Easy! Kindoma's Storytime app lets you read story books to your children on a shared screen and Drawtime lets you play games, draw on a shared screen and send your works of art to family through the in-App messaging service.
---
9 Airline Freebies You Never Knew Existed in Coach
Flight attendants, pilots, and airline executives reveal the small things you can still get for free.
---
Travel for Less With EURAIL: Off-Peak Promotions Now On!
Until the end of the year Eurail is offering customers 20 percent off the regular price of Eurail Global and Select Passes, and one free extra travel day for travelers who purchase a Eurail Regional or One Country Pass.
For details, click-on EURAIL.
---
The Selkirk Grace
A poem by Robert Burns
Some hae meat and canna eat,
And some wad eat that want it;
But we hae meat, and we can eat,
Sae let the Lord be thankit.


---
The One App You Need If You're Traveling to Asia
---
$97+: Quebec: Mont Tremblant Ski Resort Lodging This Winter, 30% Off
---
9 Things Every American Should Know Before Visiting Canada
---
The World's Most Dangerous Airlines
If you're afraid of flying, don't fly these (potentially) unsafe airlines.
---
Don't Travel Alone In These Five International Cities
---
Air France and KLM: The Largest European Airline Group
Since May 2004, Air France and KLM Royal Dutch Airlines have become the largest European airline group: one Air France-KLM group, two airlines, and three businesses. Each airline has retained its individual identity, trade name and brand. The three core businesses are Passenger Business, Cargo and Engineering & Maintenance. Both airlines run their own operations from their respective hubs Paris-Charles de Gaulle and Amsterdam-Schiphol.
---
The BEST FRIENDS Blog
The Champions, a story of hope about the dogs rescued from the property of Michael Vick, is helping more and more people to see that every dog is an individual. Read more about the award-winning film and watch the trailer.
---
Japan's Largest Hospitality Group Enters U.S. Market
Japan's Largest Hospitality Group, APA Hotel, Enters U.S. Market, Launches New APA Hotel Franchise In Joint Venture With U.S. Based Friendwell Group Of Companies New company plans to open hotels throughout the U.S., starting with the 200-room APA Hotel Woodbridge in Metropark, NJ.
---
Hot Deals From Tara Tours to Latin America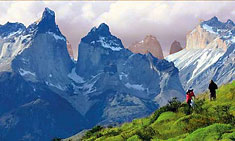 Photo courtesy Tara Tours
---
Africa Travel Videos from ADVENTURE LIFE
Warthogs, leopard turtles, & mongoose. What else?... Will they find the black rhino?... A Serengeti Safari in Tanzania...
---
Flight Stats New and Improved On-Time Performance Reports Are Here!
We have improved our monthly performance reports by bringing back the Airport On-time Performance report. Now you're able to generate specific reports for specific size, region, and rankings for airline and airport performance data. The August 2015 On-Time Performance reports are available now!
View the Airline On-time Performance report:
View the Airport On-time Performance report:


---
List: Best Hubs for Layovers Worldwide
Singapore's Changi Airport, Amsterdam Airport Schiphol, Hong Kong International Airport and South Korea's Incheon International are among the world's best for layovers.
---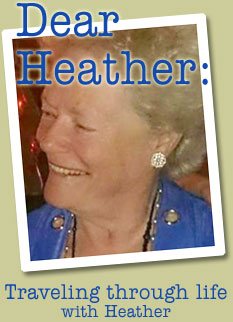 Recently a friend of mine mentioned that his friend had been laid off by an aerospace company after many years of employment. He was concerned how this would affect his friend's future. My comment was, "He'll just have to re-invent himself."
---
JetBlue Schools Flyers on Boarding Etiquette
Courtesy Tim Winship
---
How to Help Victims of the Nepal Earthquake


---
Last-Minute Airfare Deals
Find the latest last-minute Web fares for flights departing from within the United States and Canada.
---
The Best Place to Find Cheap Flights
Compare prices on 400+ airlines and travel sites.
---
Random Acts of Canine Kindness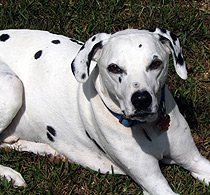 Cedric the Dog takes a well-earned break after organizing a protest at a Nevada puppy mill.
Together in Spirit – The Best Friends Animal Society
At the core of Best Friends' work is the dream that one day animals will no longer be killed in America's shelters.

---
The three worst airports for arrivals, with delays exceeding 20 minutes, are Newark, LaGuardia, and O'Hare; JFK is close at 19 minutes.


---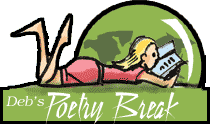 Fire Dreams
from Cornhuskers by Carl Sandburg (1918)
(Written to be read aloud, if so be, Thanksgiving Day)
I remember here by the fire,
In the flickering reds and saffrons,
They came in a ramshackle tub,
Pilgrims in tall hats,
Pilgrims of iron jaws,
Drifting by weeks on beaten seas,
And the random chapters say
They were glad and sang to God.
And so
Since the iron-jawed men sat down
And said, "Thanks, O God,"
For life and soup and a little less
Than a hobo handout to-day,
Since gray winds blew gray patterns of sleet on Plymouth Rock,
Since the iron-jawed men sang "Thanks, O God,"
You and I, O Child of the West,
Remember more than ever
November and the hunter's moon,
November and the yellow-spotted hills.
And so
In the name of the iron-jawed men
I will stand up and say yes till the finish is come and gone.
God of all broken hearts, empty hands, sleeping soldiers,
God of all star-flung beaches of night sky,
I and my love-child stand up together to-day and sing: "Thanks, O God."
---
Operation Homefront
A national nonprofit, Operation Homefront leads more than 4,500 volunteers with nationwide presence who provide emergency and other financial assistance to the families of service members and wounded warriors.
---
7 Frequent-Flyer Tricks Worth Learning
Master the art of earning miles, attaining elite status, and working the system to earn free flights and other perks.