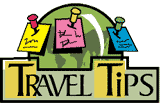 Traveling Boy Charities, Travel News, Trivia, Quotations, Videos, Poetry, Deals & Steals
Season's Greetings from the staff at TravelingBoy
We have designated this HOLIDAY SEASON as the time to give. Here are some of our favorite charities.
---
12 Holiday Foods from Around the World
Courtesy Jamie Ditaranto
No matter which holidays you celebrate and no matter where you are in the world, you can trust that good food never fails to bring people together. Whether you're traveling or staying home for the holidays, this list of holiday foods might just inspire you to add something new to your table this year.

---
Number One Holiday Film – The Shop Around the Corner
For many, It's a Wonderful Life is a worthy choice for a holiday film, but the staff of Traveling Boy's pick is Ernst Lubitsch's heartfelt, romantic comedy, The Shop Around the Corner.
Starring James Stewart, Margaret Sullivan and an array of Lubitsch regulars, this holiday classic is also among Traveling Boy's all-time greatest films. The story line is simple: Two employees at a gift shop can barely stand each other, without realizing that they are falling in love through the post as each other's anonymous pen pal. Treat yourself this holiday season with a taste of the Lubitsch touch.
---
Top Travel Gifts Under $25
Give every traveler on your list an excuse to book their next trip. The best part? These gifts are super affordable on Amazon!

---
Top 10 Safe Holiday Travel Tips
If you plan to make traveling a part of your holiday celebrations this season, keep these tips in mind.

---
U.S. Holiday Travel

---
Holiday Vacation Packages
There are numerous options for December holiday vacation deals all over the world, including the sunny tropical resorts in the Caribbean and Mexico, the snow-capped Alps and Pyrenees in Europe, luxurious ski resorts in the US and Canada, and even exotic beach destinations in Asia.

---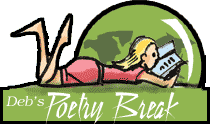 Christmas Bells
By Henry Wadsworth Longfellow
I heard the bells on Christmas Day
Their old, familiar carols play,
And wild and sweet
The words repeat
Of peace on earth, good-will to men!
And thought how, as the day had come,
The belfries of all Christendom
Had rolled along
The unbroken song
Of peace on earth, good-will to men!
Till ringing, singing on its way,
The world revolved from night to day,
A voice, a chime,
A chant sublime
Of peace on earth, good-will to men!
Then from each black, accursed mouth
The cannon thundered in the South,
And with the sound
The carols drowned
Of peace on earth, good-will to men!
It was as if an earthquake rent
The hearth-stones of a continent,
And made forlorn
The households born
Of peace on earth, good-will to men!
And in despair I bowed my head;
"There is no peace on earth," I said;
For hate is strong,
And mocks the song
Of peace on earth, good-will to men!"
Then pealed the bells more loud and deep:
"God is not dead, nor doth He sleep;
The Wrong shall fail,
The Right prevail,
With peace on earth, good-will to men."
Send Deb your favorite travel poems.

---
Keep Your Shoes On… AND Support a Veteran
In honor of Veterans Day, IdentoGO® will donate $1 for every TSA Pre✓® enrollment November 7 - 11, 2016 to the non-profit organization, Centerstone Military Services.

---
Free Uber Rides this Holiday Season
Through December 31, Uber customers can get two free rides from select airports, worth up to $65 apiece, when charging the rides to an American Express card. To receive the discount, Uber users must enter the promotion code AMEXAIRPORT when requesting an eligible ride, and selecting an American Express card as the form of payment.
---
Thanksgiving Travel was Fairly Hassle Free – Let's Hope the Same for December Travel
According Department of Homeland Security secretary Jeh Johnson, 95 percent of those traveling between November 21 and November 28 cleared security checkpoints in less than 15 minutes, and 99 percent were processed in less than 30 minutes.
---
Going green with glamour: Hotels embrace ecology
Hotels are making dramatic progress in sustainability as they realize its compatibility with luxury and cost savings, global consultant Ashlan Cousteau says. Trends range from organic cocktails to in-room monitoring of water and electricity use.

---
Paris and Rome by Air
6 to 9+ Nights, from $779

---
Flights to Havana Take Off, Despite Trump Threats
President-elect Trump expressed his disdain for President Obama's current policy of reconciling with Cuba. He recently tweeted this ultimatum: "If Cuba is unwilling to make a better deal for the Cuban people, the Cuban/American people and the U.S. as a whole, I will terminate deal."
---
Here's What Happens To Airplanes When They're Too Old To Fly

---
The One Seat You Need To Avoid on a Plane
Courtesy Christine Sarkis, SmarterTravel
Everyone agrees that legroom is a huge deal. But it's not the only way that airplane seats come up short. Some won't recline. Others are constantly bombarded with the scent of the airplane lavatory. Point is, there are many ways your seat can disappoint.

---
Thanda Safari in Kwazulu-Natal Gathers International Artists for "Art Project Thanda"
Photographers, filmmakers, fashion designers and writers spend a week drawing inspiration from the energy and communities of the region for the benefit Star for Life. Works to be exhibited and sold at Stockholms Auktionsverk in fall 2017.

---
River Cruising Grows Up: Baby Boomers Are Jumping On Board
The most powerful consumers in the marketplace, Baby Boomers like to travel – and they have the money to do it. Discover how river cruises continue to transform and add increasingly sophisticated amenities to appeal to this lucrative market.

---
TripAdvisor Stops Selling Numerous Animal Attractions, Including Swimming with Dolphins

---
After the Children Leave, Empty Nesters Desire to Travel More

---
World's Wildlife Could Drop Two-thirds by 2020, Report Warns

---
TDA Global Cycling Launching Cross Country for Canada's 150th Birthday

---
6 Reasons Asia Should Be Next on Your List

---
4 Country Rhine Cruise 2017

---
2016 Magellan Awards
Travel Weekly honors the best in travel and salutes the outstanding professionals behind it all, from design to marketing to services. This year, 14 industry heavyweights judged the best of the best among Airlines and Airports, Cruise Lines, Destinations, Ground Transportation, Hospitality, Online Travel Services, Tour Operators and Travel Agents and Agencies.

---
Welcome to TAW Travel Jobs, Your Source for Finding the Top Jobs in the Travel Industry

---
Traveling Boy's own John Clayton is now one of the two co-hosts of a Podcast. Info is below, and we invite YOU to take a listen.
The link focuses on the vital importance of pursuing one's "Career Dream" with an unbridled PASSION, and how central and yes, even essential it is, to pursue to it regardless of all else. In other words, how much do you want what you say you do in life? Is the reality 40%, 60% or is it the vital figure of 100%. As you'll hear, if it's 100% it makes all the difference in the world.

---
Choose Your Own Hotel Room
Pick your dates and choose what type of room you're looking for below. It's as simple as that!

---
How to Get a Cheap Upgrade on Your Next Flight
Bidding for upgrades decreases the value of elite status for frequent flyers, but it also presents opportunities for non-elites to snag an upgrade on the cheap.

---
Last-Minute Airfare Deals
Find the latest last-minute Web fares for flights departing from within the United States and Canada.

---
Worldwide Vacation Rankings
U.S. News Travel's Best Vacations rankings identify the top destinations by region and vacation type.

---
Operation Homefront
A national nonprofit, Operation Homefront leads more than 4,500 volunteers with nationwide presence who provide emergency and other financial assistance to the families of service members and wounded warriors.

---
Together in Spirit – The Best Friends Animal Society
At the core of Best Friends Animal Society'swork is the dream that one day animals will no longer be killed in America's shelters.

---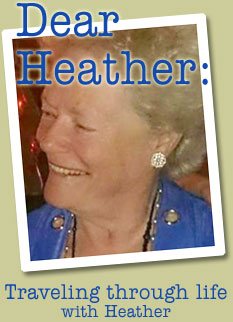 United We Stand, Divided We Fall
We have a new President who will be sworn in on January 20, 2017. There are many who are completely happy with the choice the American people made and there are those who are not happy with the chosen candidate.

---
The Best Place to Find Cheap Flights
Compare prices on 400+ airlines and travel sites.

---
Random Acts of Canine Kindness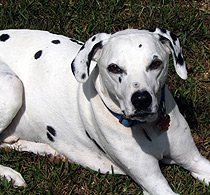 Cedric the Dog takes a well-earned break after organizing a protest at a Utah puppy mill.
---
7 Frequent-Flyer Tricks Worth Learning
Master the art of earning miles, attaining elite status, and working the system to earn free flights and other perks.