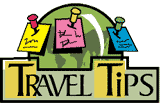 Traveling Boy Charities, Travel News, Trivia, Quotations, Videos, Poetry, Deals & Steals
Happy spring season from the staff at TravelingBoy
We have designated spring as the season to give. Here are some of our favorite charities.
---
Eavesdropping on John and Larry
A podcast by Traveling Boy's own John Clayton
Did you ever want to eavesdrop on a really interesting conversation – on things, subjects and people you can relate to because you've been there and done that? Come and eavesdrop on John and Larry. You'll hear the British point of view (and accent) from London-born John Clayton (and no, he never went to Downton Abbey!) and then the American viewpoint (and accent!) of US born Larry Mauro.
Eavesdropping on John and Larry by John Clayton and Larry Mauro on iTunes.
Send John and Larry an email at johnandlarrypodcast@gmail.com
---
Who Invented It?
Do you know what Absinthe, the Y vegetable peeler and the world's longest tunnel have in common? Fondue, chocolate, watches, Victorinox army knives and Ricola might be the things that come to mind first when you hear "Swiss Inventions", but there are more examples of Swiss ingenuity...

---
Moving Forward
By Gary Szenderski
Take a listen please and let us know your thoughts. It's about change and life and making the right decisions to move each of us from where we are to where we want to be.

---
Follow Traveler Richard Bangs on His Soulful Journeys Around the Globe
---
How to Do New Zealand's South Island in 2 Weeks
Courtesy Caroline Morse, SmarterTravel Staff
New Zealand's South Island might not seem that big, but it's actually the 12th largest island in the world. Not only is it the bigger of the country's two main islands, but it's punctuated with winding two-lane highways that can slow you down considerably.
It's easy to look at a map and think you can get from one area to another in just an hour or so, but in reality it's likely to take much longer. So, unless you've got unlimited vacation time (and if you do, I want your job), you're going to have to narrow down your trip to the highlights. Here's what to see and where to stay if you have two weeks to explore New Zealand's South Island.

---
Deals from FriendlyPlanet Travel
---
Featured Sailings from Joni Notagiacomo of CruiseOne
7-Night Bermuda (New York Roundtrip): Norwegian Breakaway
From $599
7 Night Western Caribbean (Fort Lauderdale Roundtrip): Norwegian Epic
From $499
7 Night Western Caribbean (Fort Lauderdale Roundtrip): Oasis of the Seas
From $749
7 Night Western Caribbean (Fort Lauderdale Roundtrip): Oasis of the Seas
From $749
10-Night Western Mediterranean (Barcelona R/T): Celebrity Equinox
From $1,179
Contact jnotagiacomo@cruiseone.com
---
Last-Minute Airfare Deals
Find the latest last-minute Web fares for flights departing from within the United States and Canada.

---
The Best National Parks for Each Season
---
Lawmaker Targets 'Deceptive Hotel Fees'
How much will you be charged for that hotel stay? The answer, of course, should be obvious: You'll pay the published rate, plus government-imposed taxes and fees. Whatever that total turns out to be is your price.
But not always...

---
On the Road: Saving Face
by Ruth J. Katz
During my last long-leg flight home from Eastern Europe, compounded in duration by first having to travel on a short hop to a gateway city (and as any seasoned traveler knows, it's not the flight itself that is the bummer...

---
---
Paris, London & Berlin
Yes. Berlin. Germany's ever-changing capital city has surpassed Rome as the third top European destination for travelers to the continent. The city's new 365/24 campaign of endless things to see and do 24 hrs a day underscores Berlin's attractiveness as a place for culture, experiences and events. It is now a four-season destination with something for everyone every day of the year.
---
Vancouver is an "A-Lister" in Hollywood
Lights, camera, action! This past year was a busy one for Vancouver as it shone its way to earning a Hollywood star. As the third-largest film production centre in North America, Vancouver recorded 353 productions in 2015 alone – a record-setting year for the city's thriving film industry.
---
7 Travel Backpacks That Will Never Go Out of Style
From the stylishly minimal to all the bells and whistles, here are the top backpacks for every traveler.

---
Take a Virtual Tour of Switzerland
---
Airlines Have Already Attempted 5 Price Hikes in 2016

---
10 Dangerous Places We Still Have on Our Bucket List
---
Traveling Tips with AT-A-GLANCE
Planning a trip for avid travelers involves much more than just a brochure and a passport. It is important for your readers to have the essential tools that they can rely on both while planning the trip, as well as when they are on the road. AT-A-GLANCE's new stylish planners for 2016 can help users manage everything on their must-see itinerary, as well as important numbers and the restaurants they have been dying to try. Keeping everything that is important in one, stylish but compact place can help travel warriors plan and execute the perfect trip.
---
Best Hotels
U.S. News & World Report identifies the best hotels using a comprehensive methodology centered on three components: reputation among professional travel experts, guest reviews and hotel class ratings.

---
Worldwide Vacation Rankings
U.S. News Travel's Best Vacations rankings identify the top destinations by region and vacation type.

---
15 Unfriendliest Cities in America
---
The World's Most Dangerous Airlines
---
Things You Should Never Pack on Vacation
The key to trip preparation is to pack smarter, not harder. You may feel the urge to plan for the unexpected, but filling your suitcase with a bunch of what-if items can really weigh it down. There's nothing worse than unpacking after a long trip and realizing that you didn't use half of the items in your suitcase. To prevent this from happening to you, here are a few things that you never need to pack.

---
Operation Homefront
A national nonprofit, Operation Homefront leads more than 4,500 volunteers with nationwide presence who provide emergency and other financial assistance to the families of service members and wounded warriors.

---
Together in Spirit – The Best Friends Animal Society
At the core of Best Friends' work is the dream that one day animals will no longer be killed in America's shelters.

---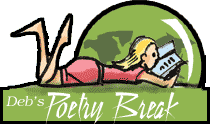 The World
Is A Beautiful Place
by Lawrence Ferlinghetti
The world is a beautiful place
to be born into
if you don't mind happiness
not always being
so very much fun
if you don't mind a touch of hell
now and then
just when everything is fine
because even in heaven
they don't sing
all the time
The world is a beautiful place
to be born into
if you don't mind some people dying
all the time
or maybe only starving
some of the time
which isn't half bad
if it isn't you
Oh the world is a beautiful place
to be born into
if you don't much mind
a few dead minds
in the higher places
or a bomb or two
now and then
in your upturned faces
or such other improprieties
as our Name Brand society
is prey to
with its men of distinction
and its men of extinction
and its priests
and other patrolmen
and its various segregations
and congressional investigations
and other constipations
that our fool flesh
is heir to
Yes the world is the best place of all
for a lot of such things as
making the fun scene
and making the love scene
and making the sad scene
and singing low songs and having inspirations
and walking around
looking at everything
and smelling flowers
and goosing statues
and even thinking
and kissing people and
making babies and wearing pants
and waving hats and
dancing
and going swimming in rivers
on picnics
in the middle of the summer
and just generally
'living it up'
Yes
but then right in the middle of it
comes the smiling
mortician
Send Deb your favorite travel poems.

---
Get Travel Weekly Magazine for FREE
---
Engage with Your Loved Ones from Afar with Kindoma's Apps
Kindoma's suite of family-connecting Apps helps travelling parents, grandparents or anyone not at the same dinner table, engage with their loved ones from afar.

---
9 Airline Freebies You Never Knew Existed in Coach
Flight attendants, pilots, and airline executives reveal the small things you can still get for free.

---
9 Things Every American Should Know Before Visiting Canada
---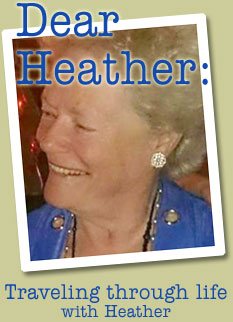 Where's The Marriage Instruction Book?
In the past people did things in some sort of order and seemed to be better prepare for living a life where material things had little or no meaning to them.

---
The Best Place to Find Cheap Flights
Compare prices on 400+ airlines and travel sites.

---
Random Acts of Canine Kindness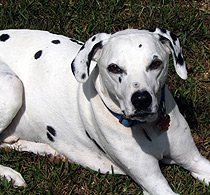 Cedric the Dog takes a well-earned break after organizing a protest at a Utah puppy mill.
---
7 Frequent-Flyer Tricks Worth Learning
Master the art of earning miles, attaining elite status, and working the system to earn free flights and other perks.