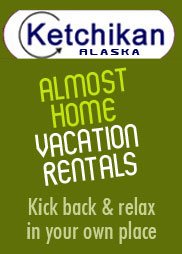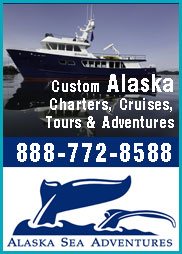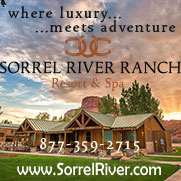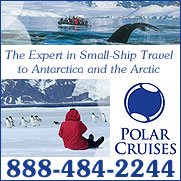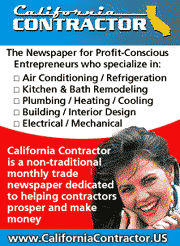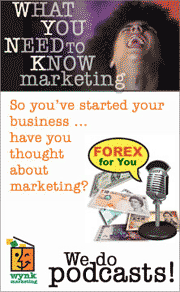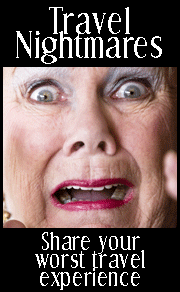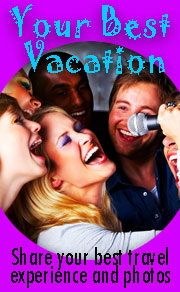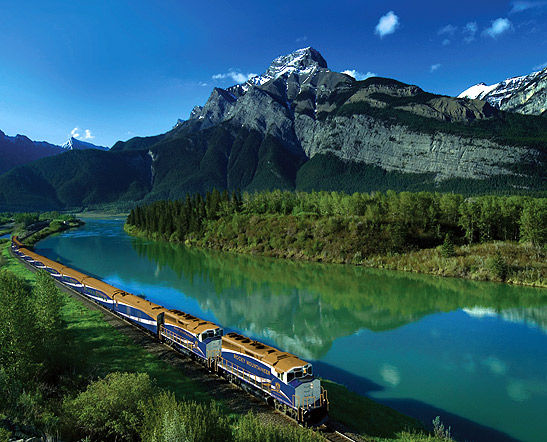 Photo courtesy of Rocky Mountaineer
Train Travel
Through the Canadian Rockies
By Ringo Boitano

he Rocky Mountaineer train journey is one of the best ways to experience the sweeping beauty and ever-changing landscape of western Canada. The historic train route was created over a century ago, linking the country and introducing the world to a new and rugged land of towering mountain peaks, glacial lakes, roaring waterfalls, abundant wildlife -- bear, elk, deer, moose, bald eagles, osprey, mountain goats, bighorn sheep -- and pristine vegetation. With departures from Vancouver, B.C., the two-day journey -- 280 miles each day -- climbs from sea level to over 5,000 feet through the Canadian Rockies and Continental Divide to Banff or Jasper, with station transfers to Calgary for your departure cities. All travel is done in daylight – there are no sleeper cars -- with overnight accommodations in the hillside town of Kamloops. It's a popular excursion with none other than Bill Gates and family once renting an entire coach.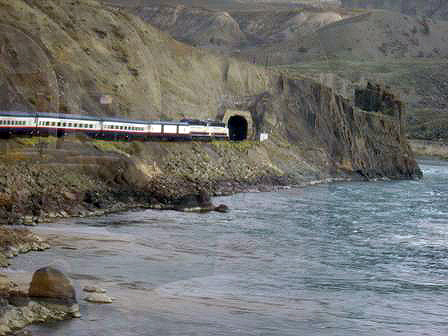 Photo courtesy of Deb Roskamp
To witness the wonders of such beauty truly enhances the soul, and to do so in the comforts of a luxurious rail coach only makes it better. Travelers enjoy plush seats in glass-enclosed coaches, along with attentive stewards who offer passionate and insightful narration throughout the journey. Rocky Mountaineer's all-inclusive packages include trips to the white linen-clad tables of the dining room, where award-winning chefs prepare three-course meals using regional ingredients from British Columbia and Alberta. Dishes like baked wild salmon; slow roasted Alberta bison; wild British Columbia mushroom chowder; and pickerel, a white, sweet tasting fish, should not be missed. Also, try a Caesar, Canada's answer to the Bloody Mary.
Banff and Lake Louise
After your railway journey, it is essential that you spend quality time in the Rocky Mountain communities of Banff and Lake Louise in Banff National Park, Canada's first and foremost National Park. The park is a year-round protected wilderness area offering a remote alpine beauty that one must see to believe. There is an endless array of vacation possibilities available, including a dip in the world-famous hot springs.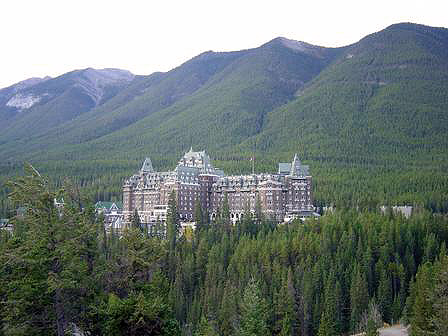 Photo courtesy of Gary Avrech
Where to Stay
The Fairmont Banff Springs Modeled after a Scottish baronial castle, the opulent Fairmont Banff Springs is like its own bustling village, hidden in the mountains. An adult Disneyland comes to mind with its army of impeccably uniformed staff, mammoth ballrooms, elegant restaurants, stately lounges, designer shops and recently renovated European-style spa. If it's activities you want, this world-class resort is the hub. Make sure you start your day with the phenomenal breakfast buffet at the Bow Valley Grill.
The Backstory
"If we can't export the scenery, we will import the tourists" was the selffulfilling prophesy of William Van Horne, General Manager of the Canadian Pacific Railway, who recognized the tourist potential of the hot springs near the railway station at Banff, Alberta. His vision was to design a luxury hotel amidst the stunning mountain scenery of the Canadian Rockies above the confluence of the Bow and the Spray Rivers overlooking the beautiful Bow Valley -- and the only way to get there in 1886 would be via a railway. The hotel officially opened on June 1, 1888, and was declared a historical site by the Sites and Monuments Board of Canada in 1992.
If Walls Could Talk
In 1956, Marilyn Monroe was staying at the hotel while filming River of No Return, directed by Otto Preminger. During the filming, she sprained her ankle and was on doctor's orders to be transported in a wheelchair. Needless to say, fierce arguments broke out among the bellmen as to who would get to push Ms. Monroe around the hotel. The dilemma was handled in the only civilized way – each morning the young men drew straws.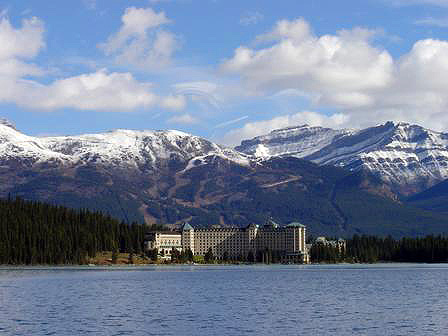 Photo courtesy of Deb Roskamp
Fairmont Chateau Lake Louise approximately a 20-minute car drive from Banff, the Fairmont Chateau rests on its namesake lake, which itself is set against the backdrop of Victoria Glacier. Perhaps the most photographed scene in the Canadian Rockies, this is one time where man really got it right. The location lends itself to the tranquility and stillness of the outdoors, a good place for a walk in the woods or a stroll around the lake, which is frozen in the winter. You can enjoy the property's world-class amenities or simple things like a good book in front of a cozy fireplace.



I love Ringo's piece on historic hotels. I once stayed at the Laurentian in Montreal - is it still around, is it historic? And then there was the Heups in Bismark.
It is interesting that two of your entries are in CANADA.
Brent, Seattle, WA

It's no mystery that you are great at what you do.
Sandee, Seattle, WA
* * * *
The Mystery on the Oasis pics are very funny!
Ramon, Kansas City, MO
* * * *
Ha ha ha ha ha...love your "schtick" Ringo!!
Dolly, Las Vegas, NV

Hello the travelling Boitano's hope you enjoy. Best wishes.
Elsa Magdalena Berno-Boitano, Laussane, Switzerland

My Irish roots understand terrible beauty. So do my human roots. The concept has such a ring of truth to it, doesn't it? Great article, Ringo. I hope to get to Ireland eventually, and thanks for blazing the trail!
Sandeee Bleu, Seattle, WA
* * * *
No wonder I've been hearing all these wonderful stories about Ireland. I used to think that it was just for Irish Americans seeking their ancestral roots but your article seems to call out to the non-Irish like me. Fascinating and intriguing.
Peter Paul, Pasadena, CA

Thanks for this great post wow... it's very wonderful.
Key Logger, New York
* * * *
Lets not forget that the Marriot Harbor Beach is within walking distance to the world famous Elbo Room - Fort Lauderdale's oldest bar.
Jeff, Fort Lauderdale, FL
* * * *
Jeff–
Thanks for taking the time for the message and reminder. Indeed, I had a quick drink at the Elbo Room. My trip to Ft. Lauderdale would not have been complete without a visit to this historic institution.I have been reading about it for years, and was not disappointed. It felt like a real local's hangout.
- Ringo

Ringo,
I thoroughly enjoyed your article about Dick and Liz. I remember seeing that article back in the heyday of Life Magazine.
To remember the "behind-the-scenes" stories like that makes you genuine fan of the 60's. The famous couple's turbulent relationship was just a precursor of today's headline-grabbing media stars like Britney Spears and her colleagues. Life was simpler then. The paparazzis still had some sense of decency. You "coulda" been a good paparazzi. I say "coulda" because you kept this to yourself all these many years.
Looking forward to other media trivia you can remember.
Peter Paul, South Pasadena, CA

Hey, Ringo –
Enjoyed your article on Antarctica --- cool photos, too. One thing, you mentioned that Ushuaia in Argentina is considered the most southern city in the world. I read that Chile lays claim to that distinction, with Punta Arenas, the southernmost city in the world.
Mick, Greenbay, WI
* * * *
Mick –
Now that football season is over --- I've often wondered what you Packer fans did in the off season ---- it's great that you took the time to visit TravelingBoy. Great question, unlike my older brother, I adore all lamb products, and Patagonian Lamb --- cooked in a restricted area at the restaurant in an opened wood-fueled fire pit --- is amazing. The chef actually uses an ax to carve it. Frankly, I found it superior to Norwegian fjord lamb, Irish Burren lamb and even those much esteemed creatures down in New Zealand. The crab in Ushuaia is the other thing to eat. Wait a sec, you asked about Punta Arenas vs. Ushuaia as the furthermost city in the world. Well, they both have little disclaimers re populations --- you know, what's a city, which one is a town, ect – so better let Chile and Argentina brass it out. They seem to be able to argue about any subject.
- Ringo


Eugene Chaplin Introduces Chaplin's World Museum in Vevey, Switzerland

Lake Geneva/ Matterhorn Region and Switzerland Tourism recently blew into Los Angeles with the most esteemed guest, Eugene Chaplin. A man of remarkable lineage, he is the fifth child of Oona O'Neill and Sir Charles Spencer "Charlie" Chaplin, the grandson of playwright Eugene O'Neill, the brother of Geraldine Chaplin and father of actress/model Kiera Chaplin.


Treasures of Ireland: The Burren (Dispatch #14)

The Palladian Traveler ventures back to the days of fearless Celtic warriors to search for some "stones to take you home" as he files his latest dispatch from the monochromatic moonscape known as The Burren.


Buckingham Palace – It's THE Most Popular Tour in Great Britain (Part 2 of a 2-Part Series)

Is it more momentous for a Brit to do the Buckingham Palace tour than say an American or indeed any other nationality? Yes, I know that's an odd question, but if you grow up – as I did – in London back in the 1950s, getting inside Buckingham Palace was the stuff of dreams. Hence my surprise at touring BP in 2005.


Paradise on Earth: The Romance of Tahiti and Her Islands

The first thing you notice is the fragrance. The intoxicating perfume of the tiare flower announces to your senses that you are in a magical place, overflowing with tropical vegetation and soothing trade winds. It is the same fragrance that the English seamen on the HMS Bounty also first encountered; but they came, not for flowers, but for breadfruit, intended as a new food staple for their slaves in the West Indies.


Provence: As Much a Mood, a Spirit as a Destination

"On a Clear Day You Can See Forever" goes the song. Robert Goulet sang it and Barbra Streisand and Johnny Mathis, too, and it surely comes to mind when you stand on a bluff in the Luberon of Provence and stare across at the little hill village of Gordes. The view is the best part; the village's interior itself is not dramatic and stands as a warning of what contemporary popularity can do to the simple homes of 12th century working people.


Exploring Venice: Lost and Found. And Special Finds. Repeat.

Walking home to our apartment in Venice, we share a wave through the window with the owner of Baba, our local osteria. Leaving for a day of sightseeing, a cup of my favorite pistachio gelato awaits me despite the early hour. At the Bar Dugole, we relax after a day of sightseeing and order the regular: vodka for my husband and Amaretto for me.


Traveling with Beautiful Boots and a Bison Backpack

People often asked about my favorite travel apparel and gear. This happened to me at the airport recently. One question came as I was putting back on my clothes after going through the TSA checkpoint striptease. Before leaving the area, I heard a soft voice say, "hey, I really like your boots. Where did you get them?"


Film Review: "My Hero Brother" – A Tribute to the Human Spirit

I just spent five days attending the Santa Barbara Film Festival and for the most part, the features, animated shorts, and documentaries were quite professional and compelling. That said, "My Hero Brother," a documentary that was particularly outstanding, told the remarkable and inspiring story about a group of Down syndrome young men and women who go on a two-week trek through the Himalayas with their non-Down syndrome siblings.


La Paz, Baja California Sur

Photographer Deb Roskamp focuses her camera on La Paz, Baja California Sur. The resort property is CostaBaja, and the boat tours, which include snorkeling at the UNESCO protected site, Isla Espiritu Santo, were conducted by Fun Baja. The photographs are intended to speak for themselves.


Leviticus 20:13
Sent by Tom of Pasadena, CA



It all makes sense now. Gay marriage and marijuana was legalized in the last election. Leviticus 20:13 states
"If a man lays with another man, he should be stoned..." We've been interpreting it wrong all these years!
---
© TravelingBoy.com. All Rights Reserved. 2015.
This site is designed and maintained by WYNK Marketing. Send all technical issues to: support@wynkmarketing.com