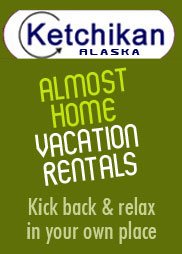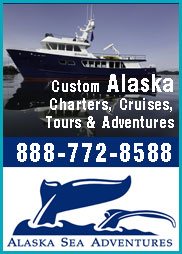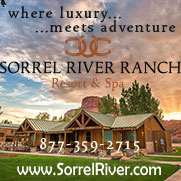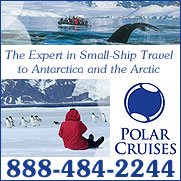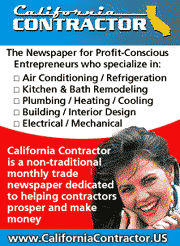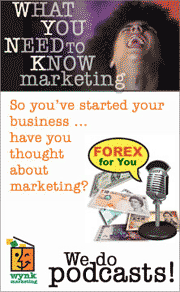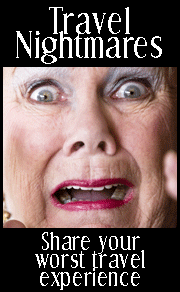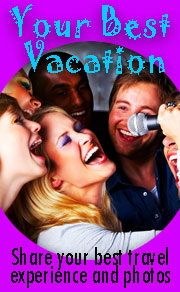 Destination: Bosnia and The
Dalmatian Riviera
(Dispatch #1)
Story and photos by Tom Weber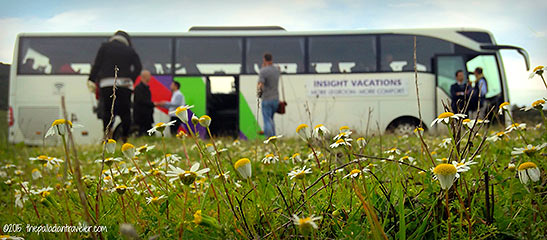 reat news! The band is back and going out on the road again. Uh, the "band of merry media," that is.

We're 18 intrepid travel writers and photographers invited by Insight Vacations to experience the sights, sounds and savors of Bosnia Herzegovina and the Dalmatian Riviera, where once upon a time the Most Serene Republic of Venice flexed its maritime muscle.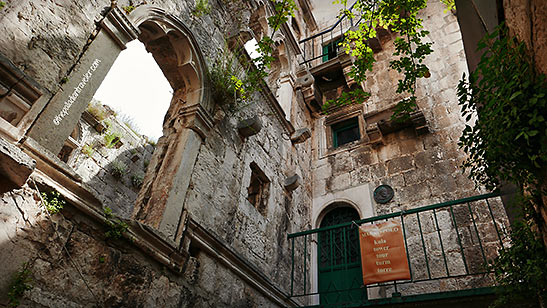 For eight days we'll be touring in style aboard one of Insights' sleek motor coaches, with its signature business-class legroom seating and WiFi, as our premium-escorted itinerary takes us to Sarajevo, Jablanika, Mostar and the Stari Most bridge, Split, Ston and the Great Wall of Croatia, the Pelješac Peninsula, Orebic, Korčula – where celebrated merchant globetrotter Marco Polo is rumored to have been born – and Dubrovnik, "paradise on earth," according to George Bernard Shaw.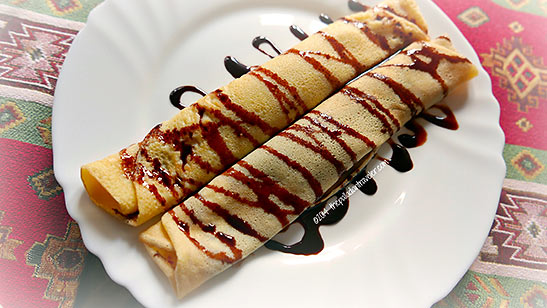 Along the way, we'll eat our fair share of authentic regional dishes – like grilled ćevapi (minced meat sausages) and tufahija (walnut-stuffed poached apples) – and sample superlative wines, including Plavac Mali, a robust red, during a variety of delectable dining events; local historians will guide us through some of the region's most incredible relics, including Roman Emperor Diocletian's massive palace; and, we'll spend restful nights in upscale hotels. Not too shabby for band members, right?

For complete information on Insight's premium and luxury-escorted itineraries, including 110+ journeys throughout Europe, just click HERE, or call toll free 1-888-680-1241, or contact your travel agent.
Now, can I get a Srećan put (Have a safe trip) before we get this show on the road?
Related Articles:
An Eastern Mediterranean Odyssey; Sailing the Adriatic with Silversea: A Moment in Montenegro; Insight Vacations' Bohemian Rhapsody; Spain, Portugal, Morocco with Insight Vacations


Let Tom know what you think about his traveling adventure.
* * * * *
Feedback for Destination Bosnia: Inside Sarajevo's Tunnel of Hope
Spent time in Sarajevo in the fall of 1973…beer was excellent!
--- David
* * * *
Hi Tom,
I must say, you're photographs are always amazing. They are top notch. You bring so much class to Traveling Boy. It's photographs like yours that make me want to go out and do my own traveling. Please don't get tired of sending us your amazing adventures. It's such a delight for the soul.
--- Raoul, Whittier, CA
* * * *
Hi Tom:

I'm also an American living in Italy. I've read with interest your blog and articles. I'd like to speak with you regarding residency and citizenship for Americans in Italy as you do seem to have a great deal of knowledge on all of these subjects. Would it be possible to give you a call on the phone? If so, please let me know how to reach you. If not, I can ask my questions via email.

Thank you!
--- David
* * * *
Hey Tom – Wow! Love those photos – they are so super that they make me A) Want to start eating NOW. B) Go there myself. C) See all that pristine beauty that looks so restful and peaceful. Great story, superb pix!!! Bravo!!
--- John, Los Angeles, CA
* * * *
Feedback for Destination Southwestern France: Saint-Émilion
Good job, Tom, and timely info. St. Émilion is in the list of places Jim Hayes and I will visit in September 2014. If we get the chance, we will exploit your experience to enhance the trip!
--- Bobby Harper, Dameron, MD
* * * *
Feedback for Vicenza Walks – Monte Berico
I lived in Vicenza for 4 years in the U.S. ARMY from 1963 to 1967. A wonderful place to explore. Palladio's works are amazing. Have been back twice since and find new places to visit. My favorite is MONTE BERICO where I have some wonderful photos of my family.
--- Dr. Albert Pizzi, Hanover, MA
* * * *
I liked the new TB particularly the Vicenza article that took me back as a youth when we lived in Naples and travelled up there for a baseball tourney (U.S. Military Bases dependent schools played each other.)
Took me back to the plaza.
--- Bill
Feedback for A Canterbury Trail (Sutri)
Very interesting note. I have wedroned which route the early pre-Christian and Christian pilgrims travelled to Rome from England. Is it still possible to travel the Francigena trail?
--- Pawel
You can find out more info on walking tours of Via Francigena at this site: http://www.compagniadeicammini.it/en/. Thanks for stopping by and commenting..
Tom
* * * *
Good article, enjoyed reading it. Saved your recommended sights for future use.
--- Dardenne Prairie, MO
* * * *
You're going to be great at this Tom. Congrats.
--- Donna Vissa -Montreal


Eugene Chaplin Introduces Chaplin's World Museum in Vevey, Switzerland

Lake Geneva/ Matterhorn Region and Switzerland Tourism recently blew into Los Angeles with the most esteemed guest, Eugene Chaplin. A man of remarkable lineage, he is the fifth child of Oona O'Neill and Sir Charles Spencer "Charlie" Chaplin, the grandson of playwright Eugene O'Neill, the brother of Geraldine Chaplin and father of actress/model Kiera Chaplin.


Traveling with Beautiful Boots and a Bison Backpack

People often asked about my favorite travel apparel and gear. This happened to me at the airport recently. One question came as I was putting back on my clothes after going through the TSA checkpoint striptease. Before leaving the area, I heard a soft voice say, "hey, I really like your boots. Where did you get them?" Looking up, I found a uniformed employee staring at my feet.


Buckingham Palace – It's THE Most Popular Tour in Great Britain (Part 2 of a 2-Part Series)

Is it more momentous for a Brit to do the Buckingham Palace tour than say an American or indeed any other nationality? Yes, I know that's an odd question, but if you grow up – as I did – in London back in the 1950s, getting inside Buckingham Palace was the stuff of dreams. Hence my surprise at touring BP in 2005.


Paradise on Earth: The Romance of Tahiti and Her Islands

The first thing you notice is the fragrance. The intoxicating perfume of the tiare flower announces to your senses that you are in a magical place, overflowing with tropical vegetation and soothing trade winds. It is the same fragrance that the English seamen on the HMS Bounty also first encountered; but they came, not for flowers, but for breadfruit, intended as a new food staple for their slaves in the West Indies.


Provence: As Much a Mood, a Spirit as a Destination

"On a Clear Day You Can See Forever" goes the song. Robert Goulet sang it and Barbra Streisand and Johnny Mathis, too, and it surely comes to mind when you stand on a bluff in the Luberon of Provence and stare across at the little hill village of Gordes. The view is the best part; the village's interior itself is not dramatic and stands as a warning of what contemporary popularity can do to the simple homes of 12th century working people.


Exploring Venice: Lost and Found. And Special Finds. Repeat.

Walking home to our apartment in Venice, we share a wave through the window with the owner of Baba, our local osteria. Leaving for a day of sightseeing, a cup of my favorite pistachio gelato awaits me despite the early hour. At the Bar Dugole, we relax after a day of sightseeing and order the regular: vodka for my husband and Amaretto for me.


Boulderís Sunrise

The enormous Sonora Desert, a colossal 120,000 square miles of splendor that spreads like a great tapestry of textures and colors across international boundaries from Arizona into the State of Sonora in northern Mexico is one of North America's grand, untrammeled natural treasures. The complex, sun-blessed region of bright dry heat, brilliant low-hanging stars, and long, ever-changing shadows that shift with the sun as they drape like endless silhouettes across craggy walls, mountain ridges and hidden canyons, is a vibrant land with tales to tell.


La Paz, Baja California Sur

Photographer Deb Roskamp focuses her camera on La Paz, Baja California Sur. The resort property is CostaBaja, and the boat tours, which include snorkeling at the UNESCO protected site, Isla Espiritu Santo, were conducted by Fun Baja. The photographs are intended to speak for themselves.


Japan: Bullet Trains, Monkey Shows and Whale Steaks

Last month, I went to Japan for three things... Ok, let me back up a little bit already. The #1 reason I went to Japan was to visit my girlfriend, Yuki, and she will kill me if I don't say that, so there it is. Hi Yuki! Anyway, so after that, reasons number 2, 3, and 4 were the following: I wanted to ride a bullet train, go to a monkey show, and eat a whale steak. That's right. That's right.


Film Review: "My Hero Brother" – A Tribute to the Human Spirit

I just spent five days attending the Santa Barbara Film Festival and for the most part, the features, animated shorts, and documentaries were quite professional and compelling. That said, "My Hero Brother," a documentary that was particularly outstanding, told the remarkable and inspiring story about a group of Down syndrome young men and women who go on a two-week trek through the Himalayas with their non-Down syndrome siblings.


Crooked Eye Tommy: 'Butterflies and Snakes'

When you load the CD Butterflies and Snakes into your sound system, you know from the onset Crooked Eye Tommy isn't your run-of-the-mill blues band. The entire recording is based around multiple styles, assorted genres and two lifetimes of influence. From the swamp-like vibe of the opening track through the weeping steel guitar highlighting the finale there's a brand new, old school familiarity that resonates throughout each one of the 11 original songs.


NOLA: New Orleans, Louisiana

Mardi Gras, the French Quarter, the Garden District, the streetcar (now a bus) to Desire, the jazz clubs, the beignets at the Café du Monde and breakfast at Brennan's come to mind when you think of New Orleans. But that's not all there is to this unique American city, filled with treasures both culinary and cultural.


Vienna: In Search of Mavericks

Thanks to a Eurail Flexipass, allowing random infiltration on whatever days I deem necessary, Vienna presents itself to me as a global epicenter of both traditional creativity and avant-garde lunacy. I can easily follow in the footsteps of tradition, but so much of the maverick spirit emerges instead. This is what Vienna does to me.


The Impossible Happened: Itís Time to Get to Work

All of us are stunned, across the entire political spectrum, by the results of this election. Many are both sickened and saddened, while others are jubilant. I am guardedly optimistic. I think it's too early to despair, or to celebrate. In my experience nothing is ever as bad as it seems, or as good. But there is great cause for concern.
---
© TravelingBoy.com. All Rights Reserved. 2015.
This site is designed and maintained by WYNK Marketing. Send all technical issues to: support@wynkmarketing.com