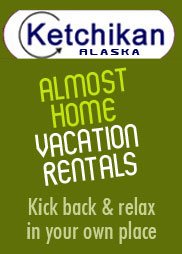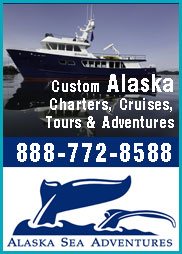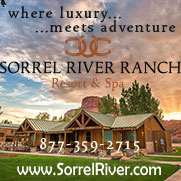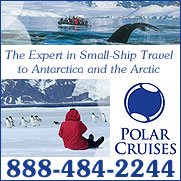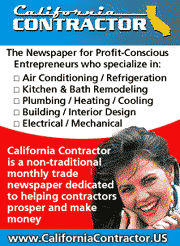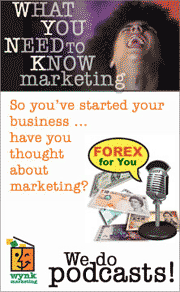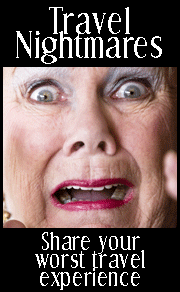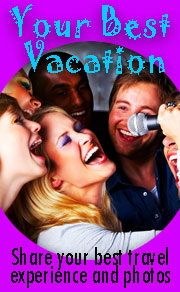 Leaving New York City Harbor
By Skip Kaltenheuser

've been on boats circling Manhattan which offer fine alternative perspectives on the island. But I was unprepared for the views one gets from a big ship departing the harbor. Last July 4th, my son, a couple of chums in tow, and I enjoyed the pleasure of departing NYC for the Caribbean on the Splendor, one of the behemoth cruise ships in the Carnival line. There were plenty of fun views along the trip, but the views of leaving NYC are the standouts, perhaps because one can easily imagine other views seen over the years, from merchant and Navy ships, through peace and war, as well as the views greeting the legions of immigrants who arrived at Ellis Island. The voyage might have been to the Caribbean, but it was very much an American experience, providing a sense of the resilience of the city. This is underpinned when peering through the neighborhoods of the financial district to catch the full gleam of Freedom Tower.
Fun trip, by the way. I'd done splendid expeditionary size cruises, to the Galapagos and to the Arctic's Svalbard, 80 and 150 passengers, but never a conventional cruise ship with a cast of thousands. I approached the experience with trepidation. The cruise proved to be a lark, and a treat for my son, plenty to occupy teens on ship and off. True, the bodily functions humor in the comedy clubs wore a bit thin – despite the universal embrace of it by people hoovering tasty meals for a week – but with the accents primarily from the local NYC region, it often sounded a bit like cruising with the Sopranos and that was a fun change from Washington, DC. One could even stay active enough to avoid picking up the average gain of six to eight pounds in a week.
One of the unexpected pleasures was speaking with a very international crew. For young passengers paying attention, it was a good lesson in how hard young people can work, and in how challenging life is now in other parts of the world where many of the crew hail from, including the Balkans, Ukraine, the Philippines, Thailand and Central America. This is a very large act to organize, floating a self-contained world that seems at times a huge spaceship. Accomplishing it with minimal hitches is impressive, and it's also a good lesson for young folks to observe how it's done. The crew was first rate at every level, with engaging personalities and, even if not part of their job description, ample talent to entertain.
No fireworks, but still a memorable 4th of July.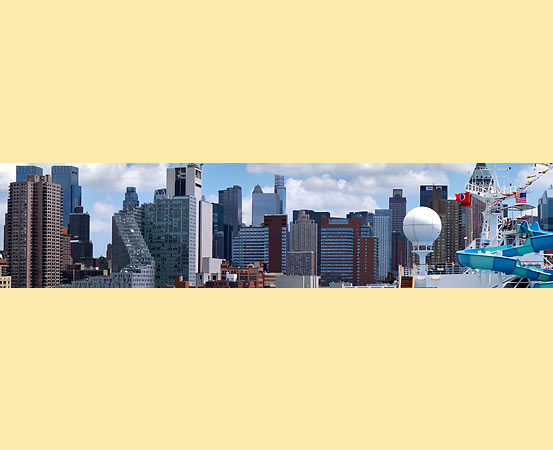 Related Articles:
It's the Time of the Season In New York; New York City: A Top Five For First Timers; New York, New York; The Mermaid Parade; Brooklyn: Shouldering Tradition



Let Skip know what you think about his traveling adventure.
* * * * *


Eugene Chaplin Introduces Chaplin's World Museum in Vevey, Switzerland

Lake Geneva/ Matterhorn Region and Switzerland Tourism recently blew into Los Angeles with the most esteemed guest, Eugene Chaplin. A man of remarkable lineage, he is the fifth child of Oona O'Neill and Sir Charles Spencer "Charlie" Chaplin, the grandson of playwright Eugene O'Neill, the brother of Geraldine Chaplin and father of actress/model Kiera Chaplin.


Treasures of Ireland: Piped Inside Ashford Castle (Dispatch #16)

The Palladian Traveler enters into a world of regal elegance wrapped in Irish charm as he files his latest dispatch from inside one of the Emerald Isle's most storied fortresses.


Chuuk + Wrecks = Scuba Divers' Paradise

As we dropped down to 25,000 feet I saw one of the most extraordinary panoramas I'd ever been lucky enough to witness. The majesty of it all and the stunning vistas that lay below and before me were spectacular. It was as beautiful as spring's first rose, and it made me understand why so many pilots on commercial jetliners love their job; they get to see so many awe-inspiring sights from the cockpit. My view was that of a vast vista of the Pacific.


Highway 49 Revisited: Exploring California's Gold Country

In the 1840s, the population of California was only 14,000, but by 1850 more than 100,000 settlers and adventurers had arrived from all over the world – and they came for one reason: gold. James Marshall had discovered the first gold nugget at Sutter's Mill in El Dorado County, creating the largest gold rush in history.


Lake Charles' Family-Size Low-Key Mardi Gras

The Southwest Louisiana Mardi Gras in Lake Charles, the second largest in Louisiana, does not need parents there to avert their children's eyes. This is family entertainment and children are very much part of it. The main office of the Lake Charles CVB has costumes from last year's Mardi Gras but it also has figures to fascinate little ones from country boys fishing for their dinner to alligators who have already fed and are rubbing their stomachs.


Cedar Hill: Frederick Douglass' Home is as Imposing as the Man who Lived There

Having recently received a misguided shout-out from the president during Black History Month – Frederick Douglass has done an amazing job... – it seems a good time to revisit the cultural icon's legitimate place in history. And a visit to his home in Washington, DC – surely a place the current president might want to consider visiting himself – would be a good place to start.


Discovering Art, Culture and Cuisine in Lancaster

Lancaster has always been one of those cities that I pass through on the way to some other destination. But last week was different. I finally took the time to explore the place and wow, was I surprised! I discovered a downtown full of charm, culture, cuisine and community spirit. My recent getaway began when a friend and I drove about 60 miles north of Los Angeles toward the Mojave Desert and checked into the Towneplace Suites Lancaster.


Film Review: "My Hero Brother" – A Tribute to the Human Spirit

I just spent five days attending the Santa Barbara Film Festival and for the most part, the features, animated shorts, and documentaries were quite professional and compelling. That said, "My Hero Brother," a documentary that was particularly outstanding, told the remarkable and inspiring story about a group of Down syndrome young men and women who go on a two-week trek through the Himalayas with their non-Down syndrome siblings.


Monte Verità: In the Footsteps of Anarchy

Just as I reach the end of a squiggling, multicolored path, an acorn plummets from an oak tree above me. It lands at my feet, just as the path culminates at a mandala of Venetian glass, eight feet in diameter. On the worn-out front lawn of Monte Verità, the Mountain of Truth, this path, Chiara's Rainbow, evolves through the colors of the spectrum – red, orange, yellow, green, blue, indigo and finally violet – before arriving at the mosaic mandala where psychic energies supposedly prevail. The falling acorn brings me to the present moment.




Rolling Through the Outback on the Indian Pacific's Christmas Train





It was mid December and a heat wave had embraced the country. Record setting temperatures were searing the land from high 90s in Sydney and Adelaide to blast furnace heat in the great Outback. Fires were raging throughout the country. But we were cool, riding the air-conditioned Indian Pacific railway across the southern expanse of Australia to the west coast city of Perth, a four-day transcontinental tour...


Leviticus 20:13
Sent by Tom of Pasadena, CA



It all makes sense now. Gay marriage and marijuana was legalized in the last election. Leviticus 20:13 states
"If a man lays with another man, he should be stoned..." We've been interpreting it wrong all these years!


Crooked Eye Tommy: 'Butterflies and Snakes'

When you load the CD Butterflies and Snakes into your sound system, you know from the onset Crooked Eye Tommy isn't your run-of-the-mill blues band. The entire recording is based around multiple styles, assorted genres and two lifetimes of influence. From the swamp-like vibe of the opening track through the weeping steel guitar highlighting the finale there's a brand new, old school familiarity that resonates throughout each one of the 11 original songs.


The Impossible Happened: Itís Time to Get to Work

All of us are stunned, across the entire political spectrum, by the results of this election. Many are both sickened and saddened, while others are jubilant. I am guardedly optimistic. I think it's too early to despair, or to celebrate. In my experience nothing is ever as bad as it seems, or as good. But there is great cause for concern.


Dia delos Muertos: The Day of the Dead – All Saints Day

October draws to a close with a melancholy air. Days are colder, dead leaves flutter to the ground after a last burst of color, before finally drifting away to be tossed by the winds in all directions. Something about this image that inspires vintage, romantic songs like "Autumn Leaves"… and brings memories of a Love, once held close.


Boulderís Sunrise

The enormous Sonora Desert, a colossal 120,000 square miles of splendor that spreads like a great tapestry of textures and colors across international boundaries from Arizona into the State of Sonora in northern Mexico is one of North America's grand, untrammeled natural treasures. The complex, sun-blessed region of bright dry heat, brilliant low-hanging stars, and long, ever-changing shadows that shift with the sun as they drape like endless silhouettes across craggy walls, mountain ridges and hidden canyons, is a vibrant land with tales to tell.


Seville – The Most Gay-Friendly City in Spain

I find it nearly impossible to sleep on airplanes. When I couldn't sleep on the overnight Delta flight from New York to Andalusia last September, I scrolled through the movies (blah) and other entertainment (double blah) until I came across the TV show "Game of Thrones". I knew of it, that it was bloody and sexy, but had never seen it. I watched more than heard three episodes before dozing off. As I found out later, it was the perfect introduction to my visit to Seville, Spain.


La Paz, Baja California Sur

Photographer Deb Roskamp focuses her camera on La Paz, Baja California Sur. The resort property is CostaBaja, and the boat tours, which include snorkeling at the UNESCO protected site, Isla Espiritu Santo, were conducted by Fun Baja. The photographs are intended to speak for themselves.


NOLA: New Orleans, Louisiana

Mardi Gras, the French Quarter, the Garden District, the streetcar (now a bus) to Desire, the jazz clubs, the beignets at the Café du Monde and breakfast at Brennan's come to mind when you think of New Orleans. But that's not all there is to this unique American city, filled with treasures both culinary and cultural.


The Corinthia Lisbon: A Sybarite's Dream


I was kind of bedraggled and despite the fact that it was just before noon, I was ready for a nap. However, when I heard how fabulous the hotel's spa was, I opted for a long and leisurely deep-tissue massage and knew that afterwards I could collapse on a lounger. What I had not anticipated was that the spa is a veritable water park, with an extraordinary hydrotherapy circuit pool and seductive sensory showers.


Travelís Triumph over Terrorism

After a three-month adventure seeking beauty in the world, many thoughts race through your mind, especially when you have quit your job, run out of money, and have no clue what comes next. However, a philosophical discussion on the meaning of life with a perfect stranger is not one of them.




Rolling Through the Outback on the Indian Pacific's Christmas Train





It was mid December and a heat wave had embraced the country. Record setting temperatures were searing the land from high 90s in Sydney and Adelaide to blast furnace heat in the great Outback. Fires were raging throughout the country. But we were cool, riding the air-conditioned Indian Pacific railway across the southern expanse of Australia to the west coast city of Perth, a four-day transcontinental tour...




Lima, Machu Picchu, Peru – A Look Back (December '98)





The invitation came by post. I thought it was junk at first and stacked it with the rest of the mail until my wife Anne came home for lunch from her dental office. A handsome brochure touting the attractions of Peru is included along with a letter describing the dedication of a group sponsoring a conference on art and disability.


The Last Place You'd Visit: A Few Days in Europe's Least Visited Country

I'm a biased traveler. Having fallen in love with Europe on my first trip to Italy with my father as a 14 year old, it is to this continent that my travel plans always seem to lead. I return to somewhere in Europe now every May to see old friends and favorite cities. But with each trip, I have a firm goal: to fit in at least one new country every year.




The Hawaiian Landline to a Soul Connection





It was sometime around late afternoon when I arrived at Kona Village Resort and was greeted by a warm Hawaiian woman gently placing a lei around my neck and handing me a Mai Tai. Sweet respite for the soul! I had never been to Hawai'i before and my only images I had were of the few episodes I had seen on "Hawaii 5-O" as a kid; so I had no idea what to expect.
---
© TravelingBoy.com. All Rights Reserved. 2015.
This site is designed and maintained by WYNK Marketing. Send all technical issues to: support@wynkmarketing.com